Modest Momma Style: Leopard Scarf & Fedora
Saturday, May 11th, 2013
I'm a mom. It's mostly all I do. I mom. I mom and I mom and I mom…Yes. Mom is not only a noun, it can also be a verb. A person can infact "mom." How do I know? Because I do it. When you have two tiny toddlers (3 & 2), you mom. You mom while the children are awake and you mom while the children are asleep. You might be doing other things… but you are always also momming. Actually, it is quite a rare thing when you get to not mom. And this, folks, is why God made grandmas. He looked down and saw a tired young woman and He made a grandma. Okay, so that's not exactly how that happened…but a good grandma is certainly a sign of a blessed life. And dear ones… I am blessed… because from about 4 PM tomorrow until 10 AM Sunday morning, I will not be momming. The kids are goin' to Nana's and my husband is taking me to see The Great Gatsby and to stay at a hotel.
Faaaanccccceeey.
I sang that. I feel like you should know that I sing a lot of the words that I type to you. I told my friend that I was worried that people wouldn't be able to hear my voice through this blog and asked her how I should convey all of my weird inflections that I do so often. She said use more letters. Good advice, friend. Annyyyywaaay. Give a mom you know what she really wants for Mother's Day. Five minutes alone! She will love you forever for it. Or at least I would. Alright, I happen to be getting dressed up this weekend for my fancy date, however.. before I knew about this date, I had planned for this to be my weekend wear. Have a wonderful weekend, friends. I am checking out. I will catch up with you Monday.
With love,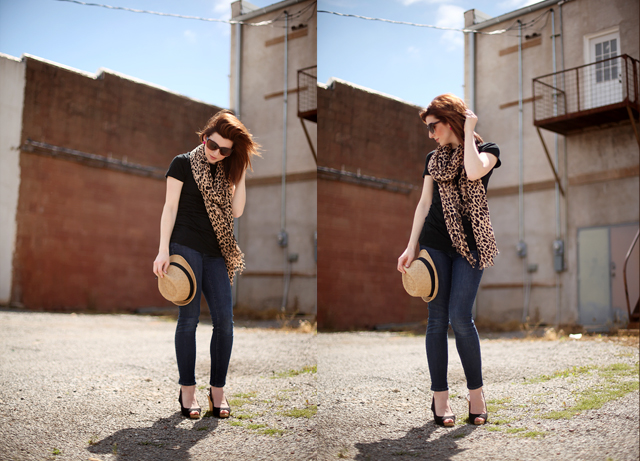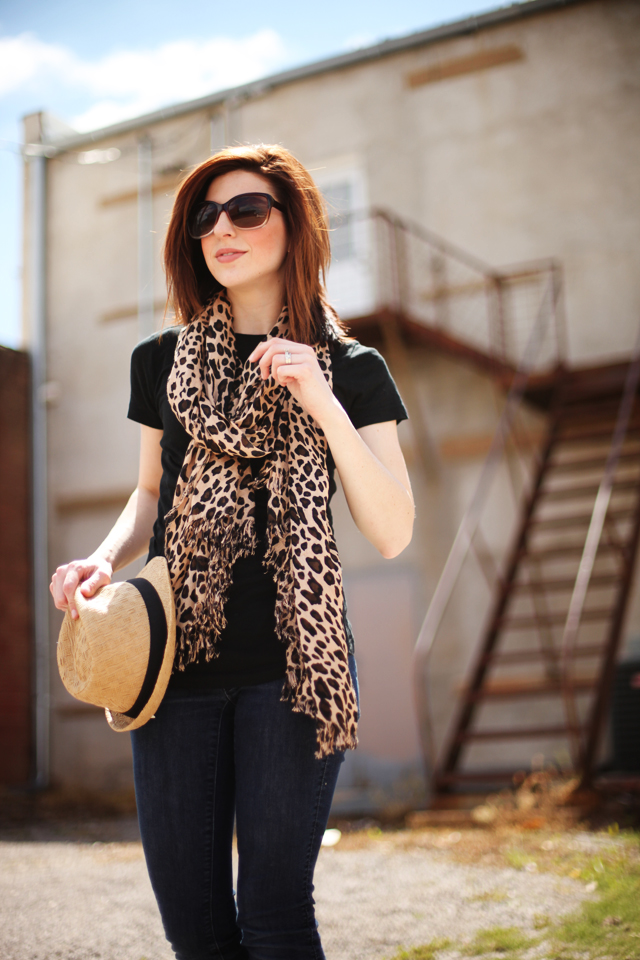 Top: Target
Jeans: Loft
Scarf: Hazel & Olive
Hat: Forever 21 now sold out (Similar)
Shoes: From the depths of my closet… (Similar)
Sunglasses: Stolen off my friend's face (Similar)
FOR MORE SPRING STYLE INSPIRATION, CLICK HERE! 
Comments