Modest Momma Style: Summer Sun Dress
Wednesday, June 26th, 2013
I love this dress and I love its name! "Girl on Fire" from Hazel and Olive. The website is being transferred to a host that will make shopping even better! So, if you want to purchase this dress, and the H&O link above isn't working… you will have to use this link for now!
Back to the dress and its name. I ordered this dress when I fell for it online, but when it arrived… wowsa. I feel like I need to mention right away that it isn't lined, but a slip under it (also available at H&O) and you are good to go!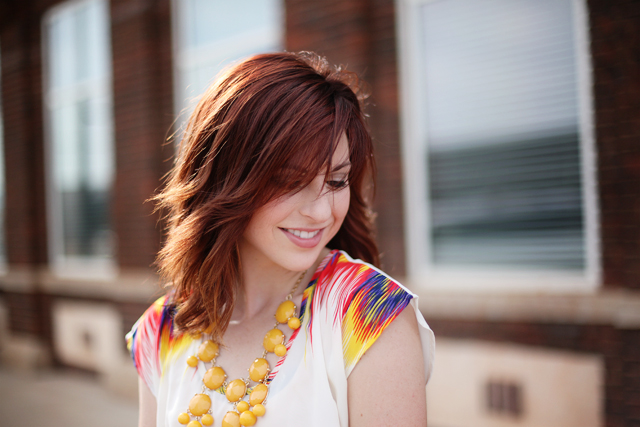 If you have stopped by my blog before, you probably know by now that I'm a big fan of my Jesus. I put this dress on and looked in the mirror and thought, "Now that's a dress I could wear to a speaking engagement!" Isn't it funny how our hearts work?! I didn't even know I wanted to be asked to a speaking engagement, but sometimes the Lord works out the details before filling us in…
He might even tell our hearts before the thought crosses our mind!
So, that being said… "Former student of ORU, Alumni of Southwestern Christian University, Bachelor of Science in Biblical Studies, lover of people, pursuer of Jesus, wife of Jared, momma of Pie and Bug now available to speak at your next women's conference."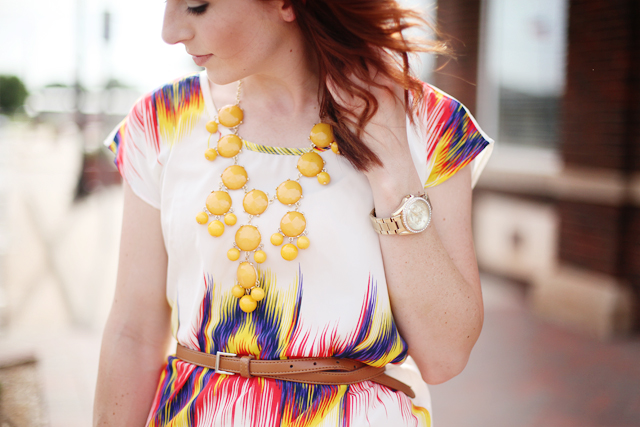 I typed that out joking, but something in my heartsie is a stirrin'. Uh oh. I'm using weird little phrases, I must nervous or something. Okay, moving on…
This girl really is on fire and loves Jesus and this dress. See both live, or buy your own… The dress… not the girl.
Dress: Hazel and Olive
Shoes: Jessica Simpson
Necklace: Gifted
Bag: Thrifted
Bracelet: Maurices
Watch: Fossil