The Welder's Wife
Tuesday, August 6th, 2013
My husband and I were on our way to a simple date night last Saturday. It was one of the first we have been on in a while. He has been working just under 2 hours away from home and the long drives and hard days drain on him.
I was excited to spend time with him. Even though I could tell he could lay down and sleep for a week straight, we were going to enjoy some time alone together. We were headed to the restaurant when we pulled up behind a large black truck with an elaborate detail on the back glass. "Oilfield Trash" was plastered across the window in a broad decorative font. I have heard those words a dozen times and know that they are used by older oilfield workers.
I also know what they used to mean.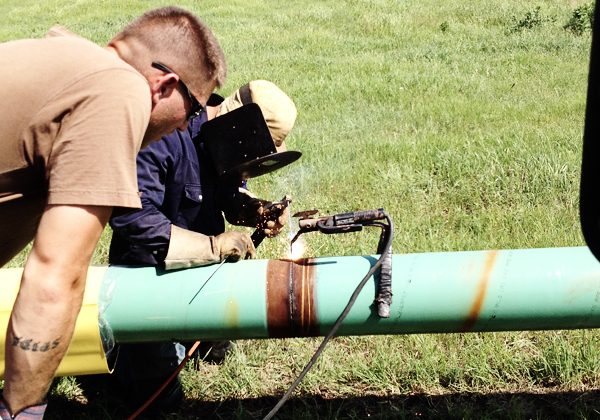 In early pipelining days, the traveling caravans of men that would come into small prairie towns were often referred to as "oilfield trash" by locals who believed themselves to be much better than oilfield workers and their drifter lifestyle. But then, "oilfield trash" wasn't cute. It was derogatory and offensive. Come to think of it, it seems like this happens every so often. The phrase that was used to denigrate a group of people is adopted by that culture to unite them.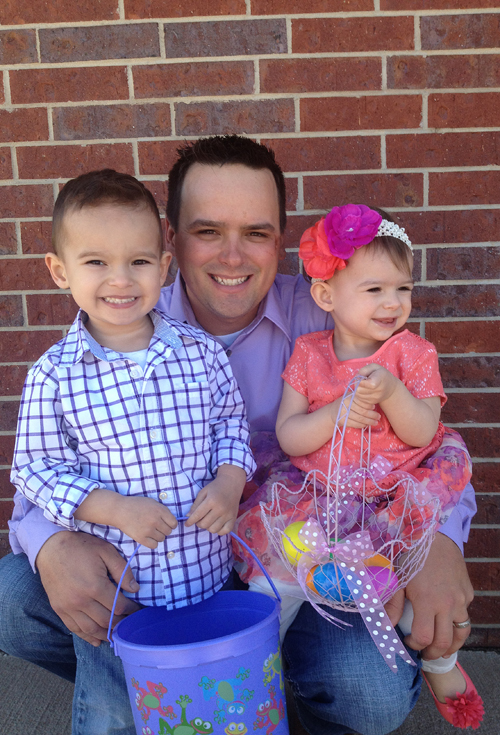 So there it was. Displayed proudly on the back of this kid's truck – a badge of honor for everyone to see "Oilfield Trash."
I looked at my sweet husband with dark circles under his eyes from welding out in the blistering Oklahoma heat, and I was hurt. Trash?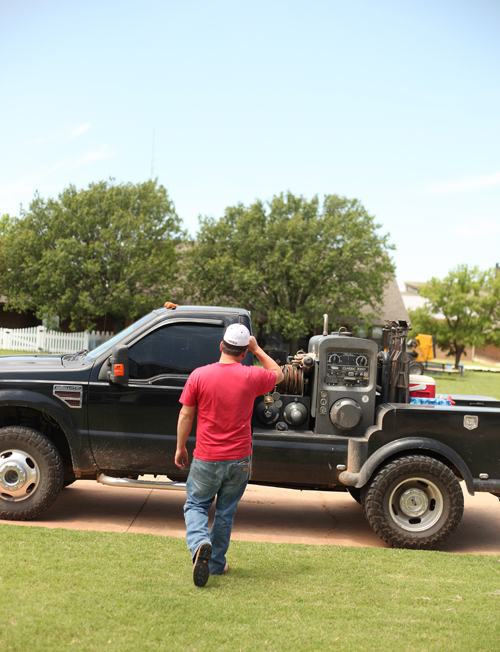 Almost 3 years ago, my husband moved back to his small hometown to help with the family pipeline construction business. At that time, his dad was in poor health, and my husband was going to come and hopefully provide his dad some stress relief.
He began as a "hand" who basically just does what needs to be done – whatever that may be. He then became a "welder's helper" and shortly after apprenticing and testing became a welder himself. That is what he does. He works in the oildfield as a welder… And you know what? My husband is not trash.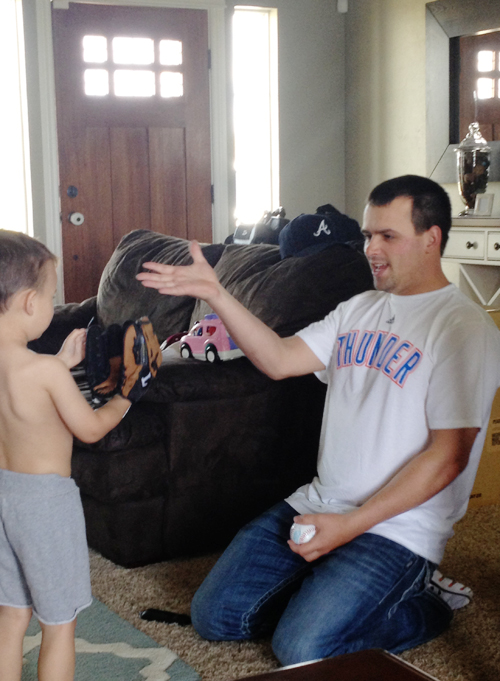 Trash does not go out on the road for months at a time to make money for a wife and two babies back home. Trash doesn't get up at the crack of dawn and drive 150 miles (if they are staying in town) to work until sunset and THEN drive 150 miles home hoping to spend a few minutes with his babies before bed. Trash doesn't get up and do it again and again and again for the next however many days straight putting in long hours and working weekends.
Trash?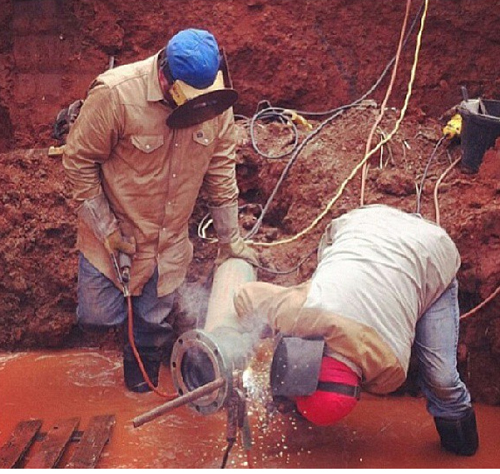 My husband does not work knee deep in mud and come home caked in Oklahoma red-dirt to be called trash. That's called hard work people. His office is the great open spaces of the heartland.  His office is creek beds and grass lands and wheat fields and dirt… there is always dirt. You can't hardly build a natural gas pipeline and bury it in the ground and not get dirty.
No, he didn't trade in a cushy office chair and air conditioned paperwork because pipelining sounded easier, and he certainly didn't do it to be considered trash. He did it because it is what needed to happen to better our family. All of it… And he still finds time to be an awesome father and a wonderful husband.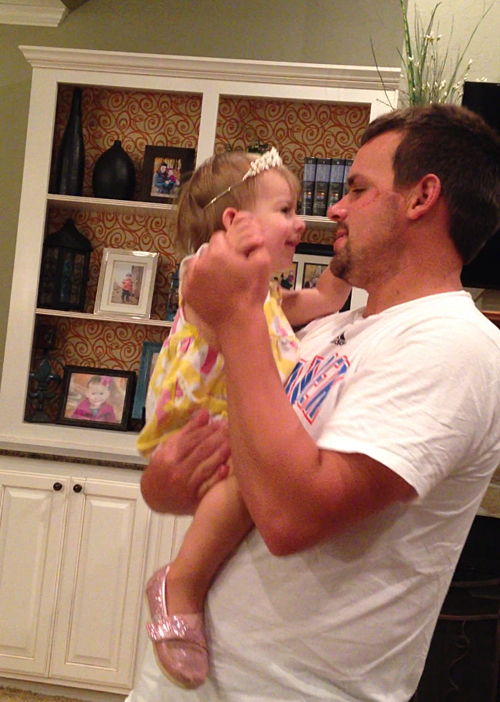 And the women who take care of them? They aren't trash either. They get up at the break of day to pack lunches and start praying because they saw the weather report called for 100+ temps for the next 7 days straight. Trashy wives do not beg God to send their sweet husband a cloud to bring a few moments of cool relief. Trashy wives do not worry constantly about whether or not their husbands are drinking enough water or worry if their husbands are going to catch on fire. Just because we pull soapstone from our husbands pockets instead of business cards when we are doing laundry and find sand and metal bristles in our dryers does not make us or our husbands trash.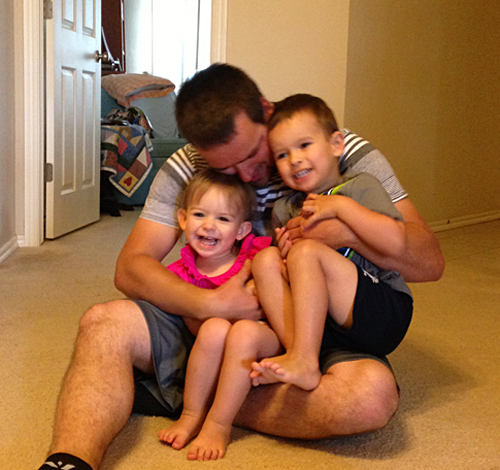 No. Pipeline wives will smile kindly at you in the bank, grocery store, or post office when you complain about how hot it was walking from your car to the front door as we think about our husbands sweating and laying pipe in a ditch somewhere. We will sit proudly across a restaurant table from a sweaty mud caked man in a heavy button down because he is the most handsome man we have ever seen and he lived another day.
We will take our babies from our beautiful homes to live short-term in nasty small town apartments so they can be closer to daddy. We will live for weeks out of the year in campers like gypsies going from job to job….And we will stay home and try to keep things normal as a single mom – as a lonely wife – as a dedicated partner to men who give every last ounce of themselves to provide for their families. And we will do it proudly.
So, to the young man in the black truck who wears the title of trash proudly, I would like to say this…
I would agree that the world of pipelining is unique and secretive. Those outside of our world will never fully be able to understand it. I am proud of the work that my husband accomplishes. I am proud of how much of himself he gives so that my children and I can live a blessed life. I am proud to be a welder's wife. I was proud to be a helper's wife. I am proud to be a part of the pipelining community. But let's take what the world knows about pipeliners and transform it! Give it a new title! – Because the only thing "trashy" about pipelining, are those who use that as a name.

The welder's wife.
Don't forget to leave a comment and let me know you stopped by! Or click like to pass it on!….Or… go back up to the top and click "like" on the sidebar to follow me on facebook! Read more about the welder's wife here.
Comments