Modest Momma Style: Fall Flowy Blouse & Scarf
Wednesday, October 23rd, 2013
I was so excited last week when I was contacted by Catch Bliss Boutique. It is always fun discovering new boutiques and even more exciting when new boutiques find me! They have some adorable pieces, folks! This cream blouse with laser cut sleeves is such a fun fall find! Snag one before they are gone! I have a feeling they will go quickly! Catch Bliss even had some sweaters I had been scouting on Pinterest for awhile! Take a minute and peek at their site!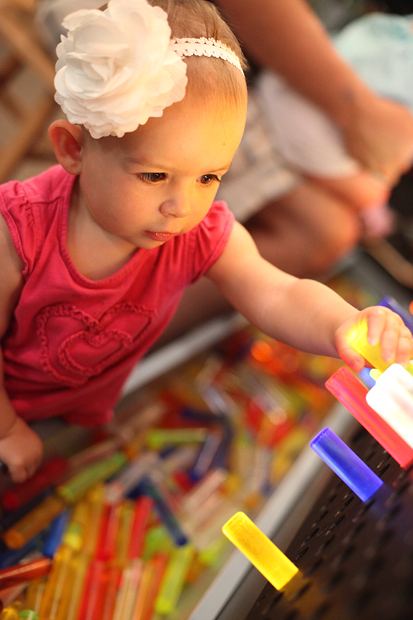 The neutral cream base provides a perfect canvas for a vibrant scarf or bold statement necklace. I am in love with this scarf from Pearl Junkie! Aren't those great colors? The shop owner, Jada, helped me pick the perfect accessory for this adorable top! Another great shop!

Now that fall is finally here in the South, I cannot tell you how excited I am to be back in jeans and boots. I can tell you one thing… I am already living in these boots from Hazel & Olive.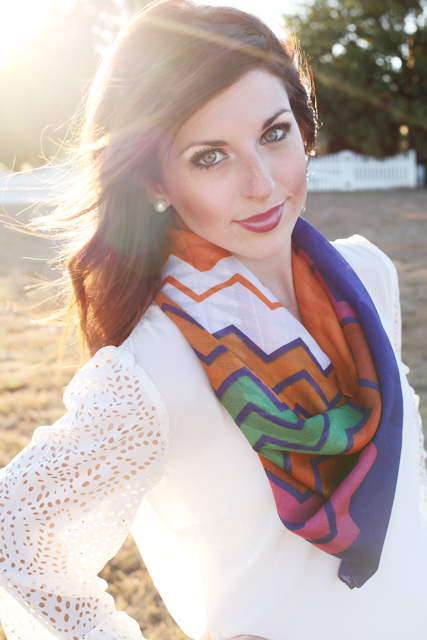 This dressier look was a simple throw together and would be perfect for date nights or a lunch with a friend… Heck, if I could put myself together like this in the morning, I might even run errands in this outfit! But then, I might confuse the folks at our small town grocery story who are pretty sure I own one clean t-shirt and do not own a brush…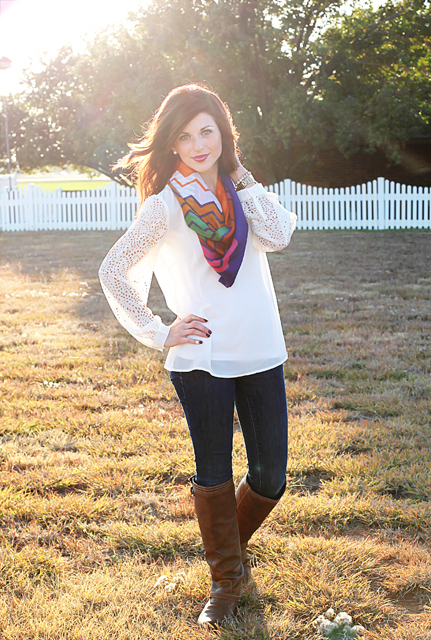 So, folks…Which fall look is your favorite so far? Have you checked out the rest?
You all are wonderful as always. Peek around at the rest of the site or leave some love below! Don't forget to pin this to your fashion boards, or click LIKE at the VERY bottom of this page to follow me on Facebook.