Some of the things that I write never make it to this page. I must be honest and share that I struggled as to whether or not this should stay in my journal. After quite a bit of prayer, I have decided to post it here. If you haven't read my complete story of hope after miscarriage, you can read it here, or you can click the link on the right "Finding Hope After Miscarriage."
Thank you for letting my share my heart so openly. I wrote this last night after rocking my youngest to sleep. I thought of my other two sweet babies in Heaven, and I just had a few words I wanted to say.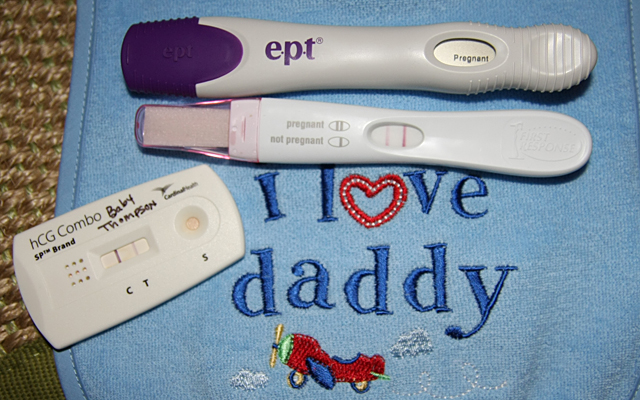 Most days, I'm too busy to think that there should be two more of you playing Legos on the bedroom floor with us. Most days, that sad place in my heart feels completely whole again knowing that you get to grow up with Jesus. There is no safer place for you.
But tonight, I miss you both.
I'm glad that you have each other. I'm so glad that you get to play and dance with our Lord together. When I imagine Heaven, I imagine you walking with Jesus. When I think of Jesus, I remember He holds two of the most precious pieces of my heart. My sweet babies.
Tonight, I want to tell you how proud that I am. I know it seems odd. But I am so proud.
I wrote out our story.
I shared it for other mommas who were sad like me. I wrote it for those other mommas who have babies in Heaven with you. I wanted them to know that just like Jesus holds you, He holds us mommas too.
And some of those mommas have shared their stories with me as well.
I want to tell you what our story has done. It has helped hurting hearts. It has brought other families back into relationship with the Lord. It has helped some begin to heal and given others a chance to finally heal completely.
Our story has changed lives.
My sweet babies, I could not ask for a greater honor. All that I pray in this life is that my children will love the Lord and lead others to Him. My precious children, you have done just that.
While there are still days that I think of you, and I'm sad, there is so much to rejoice in.
The testimony of your sweet lives has been read across the world. My little ones, you may live in Heaven, but your short time here has been a great witness for our Lord. Our story has been a light to thousands. His Word says that we are saved, "By the blood of the Lamb and by the word of their testimony." Our story has power to transform lives, help the hurting, and restore hope in Jesus Christ.
I praise the Father for the honor of sharing our story. I praise Him for the honor of proclaiming His great love in all things. I bless His name for the privilege of carrying the Message of His goodness in the midst of sorrow.
Your lives have made a difference.
Momma's going to have another baby. I'm sure Jesus told you. The doctor told me that this little baby is due on September 11th. That will be the 6th anniversary of my first baby's first day in Heaven. Jesus has a way of making all things new, doesn't He? Even down to the date… And maybe on the same day that you celebrated your first day in Heaven, your little brother or sister will celebrate their first day here.
I love you, and I dream of you… And tonight, I just wanted to say, that this momma is so proud to be yours.
Jesus may hold you in His arms, but I will forever hold you in my heart.
Thank you, Father, for children both in Heaven and living that will be used to testify of your goodness, who will bring glory to your name, and who will bring healing to those in pain. What an honor to be used by my King. I love you, Lord.
If you haven't had a chance, please read the story that I reference in this post here. It is my complete story of hope after miscarriage and learning to trust and praise the Lord through the most difficult of times. Our stories are each unique, but I believe that healing can be the same for all of us. We don't have to live with broken hearts forever. We don't have to wonder where God was. My prayer is that my story brings you hope.