What I Need My Kids to Know About Finding "The One"
Thursday, August 7th, 2014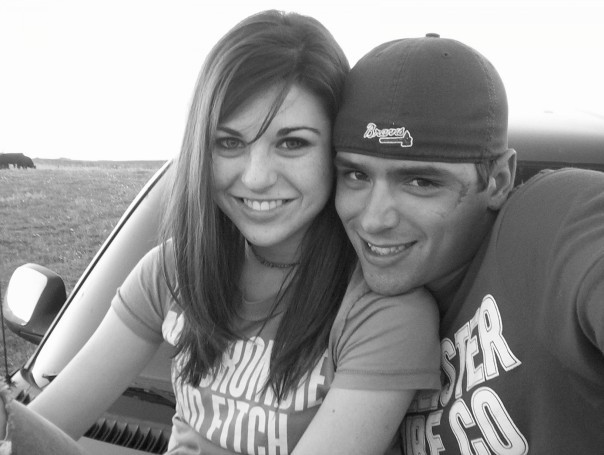 When I met your Daddy, there weren't any sparks. Things didn't move in slow motion, and we didn't lock eyes while music played in the background. Actually, that's not true. The mall always has music playing… but it wasn't some romantic ballad. It was just a regular Wednesday at work.
I worked at a kiosk at the mall, and Daddy was working at a shoe store nearby. I would only be there for a few months until I went back to school in a town far away, and Daddy was busy walking his own road.
But that summer, for reasons that we didn't see coming, our paths crossed.
And I am so grateful that they did. I am so grateful that I met your Daddy, and that I get to spend forever with him – even if I never thought in a million years that I would marry the guy who sold me shoes.
Listen to my heart, sweet children.
I have prayed for the people that you will marry since before you were born. I have prayed that they would love the Lord with all of their hearts. I have prayed that they would follow Him all the days of their lives. And I have prayed that together you would do great things for the Kingdom.
Yes, at this moment, while Doc McStuffins and Octonauts are your favorite shows, God already knows exactly who each of you will marry.
He isn't surprised by anything, is He?
But I need you to listen to Momma for a minute.
There will be many in your life who put a tremendous emphasis on finding "The Perfect One." They will encourage you to find the perfect match to your heart. They will remind you that God has someone perfect chosen just for you.
But I need you to know something.
Sometimes, perfect looks a little flawed.
Because none of us are perfect, are we? And while I believe that God has someone special for each of you, I think that sometimes we forget that we aren't marrying God's perfect plan. We are marrying a person. We are marrying flesh and blood and thoughts and ideas and attitudes and personalities. We are marrying someone who may or may not let us down. They may or may not hurt us. They may or may not make decisions that ripple through the rest of our marriage. Because they aren't perfect. None of us are.
So before you ever have a chance to doubt your choice or wonder if you have really found your perfect match, I want to speak this peace to your heart.
More important than the perfection of the person you will marry, or the perfection of your relationship, is the perfection of the Lord as He continues to guide you both as one.
Because the only One perfect in any marriage – is HIM.
So, many years from now, after you have said your "I do's" should you find yourself questioning your decision, I want you remember these words.
Your spouse doesn't have to be perfect to be the right one for you. You just have to learn to find grace for each moment of imperfection, and trust that the One who leads you both – loves you.
And that truth will carry you through any trial or uncertainty that you might face.
So while it might be an ordinary moment at the mall, or a basketball game, or even next year in pre-k, God has a way of taking the most ordinary things, and through His love, creating something extraordinary.
And that is my prayer for you. That you might experience an extraordinary kind of love in every imperfect and ordinary moment of your marriage.
I try and stay in touch with my readers on a personal level through social media. Share this post to pass it on, and then click here to find me on Facebook.
Comments