Raising Hope: How We Are Changing the World
Wednesday, August 13th, 2014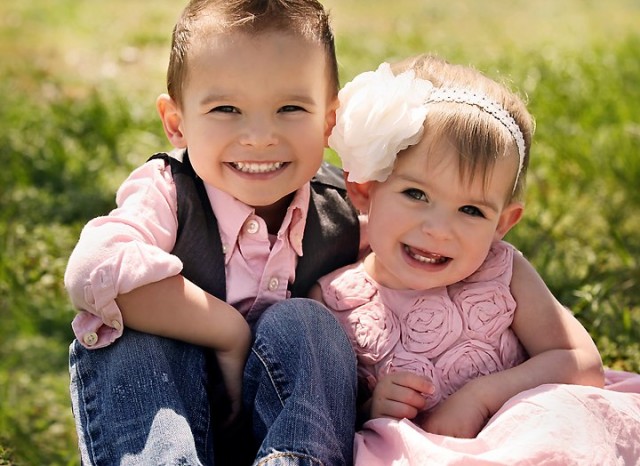 "I don't want to play with her anymore!"
"Bubba," I calmly corrected, "It's not nice to tell your sister that she can't play with you. Can you please scoot over and let her play on the other side with her toys too?"
Tears streamed down my daughter's face as her brother's words sunk into her heart.
"Bubby!" she shouted in protest. "I want to play too, Bubby!"
"No! I want to play alone!"
My daughter continued to cry. My son refused to change his position. And I sat overwhelmed at what felt like an impossible situation to fix.
Impossible situation.
There seem to be so many of them.
The health crisis surrounding the Ebola outbreak.
The wars in the Middle East.
The unspeakable truths surrounding the terror that is ISIS.
And our own domestic turmoil here at home.
And I wonder to myself, "How am I supposed to stop wars overseas when I cannot stop the battles in my living room?"
There are moments when it feels like the most I can do is try to keep the peace in the four walls of my home. When the ordinary tasks of filling colorful cups and Disney character plates with apple juice and cheese sandwiches feel like trying work. When changing diapers, washing sticky faces, and cleaning up Legos all seem like more than I can handle.
How am I ever supposed to change the world on top of that?
How am I supposed to do more when it feels like taking care of my family requires all of me?
I called my son over to me and got down on his level. "Sweetheart, look at your sister. Do you see her tears? What do you think is the right thing to do?"
He stopped for a moment, and then, I watched as my son walked back over to his sister and agreed to let her play.
And in that simple moment of kindness, I realized that I am changing the world. I am raising hope.
I am teaching compassion. I am teaching love. I am teaching my children to look for those who are hurting, lost and broken. I am teaching them to be those who will go and reach out when the world needs hands and feet.
Friend, I know that there are moments when you need to be reminded that the work that you do is important. So, let me be the one to say, in a world of impossible situations, what you are doing matters. The work that is done in your four walls is important. Together, we are raising hope for the next generation as we show our children how to stand for what is good.
Tomorrow's future is being shaped at our kitchen tables and in our living rooms. And while we may not be able to change today's impossible situations…
We can find hope in knowing that we are equipping those who will face tomorrow's.
I try and stay in touch with my readers on a personal level through social media. Share this post to pass it on, and then click here to find me on Facebook.
Comments