He grabs his boots, or his briefcase, or his suitcase – and He's headed off to work.
She's busy making breakfast for the little ones already awake. The cereal spills across the kitchen floor just as the baby monitor lights up. Someone else needs her too.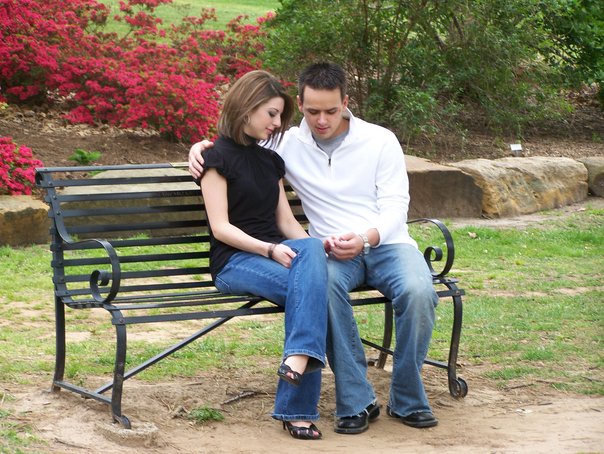 She pours milk into the bowl, steps over the mess, and as she walks towards the nursery she shouts over her shoulder, "LOVE YOU! Have a great day, honey!"
He knows there will be so much demanded of her. He knows that she will spend every ounce of who she is taking care of the house and the babies and the bills. She won't get a break or get to stop worrying, or caring, or planning all day. He knows that she will be exhausted when he walks back through that door, but his hope is the same day after day.
As she disappears around the corner, he whispers under his breath, "Save a little love for me."
For the nurse and the coach, for the teacher and the banker, for the clerk and the pastor –
For each of us, our hope is the same.
May we never pour out so much of ourselves that we don't have anything left to give our spouse at the end day. May we never forget the love that was so abundant in the beginning. And may we never lose sight of forever.
A simple reminder from the ones that we love, and to the ones that we love –
No matter how you will spend your day,
Just save a little love for me.
I try and stay in touch with my readers on a personal level through social media. Share this post to pass it on, and then click here to find me on Facebook.