I had this mission. Lose all the baby weight. It seemed like a simple goal. Nursing helped. Watching my sugar intake helped. Eating healthy and getting exercise… it all helped. Even though I should be clear that my version of exercise is chasing three kids around. Well, two and a newborn. I have this friend who runs marathons and jumps over fire in those extreme obstacle courses. She's awesome. Her version of exercise and my version of exercise are two completely different things.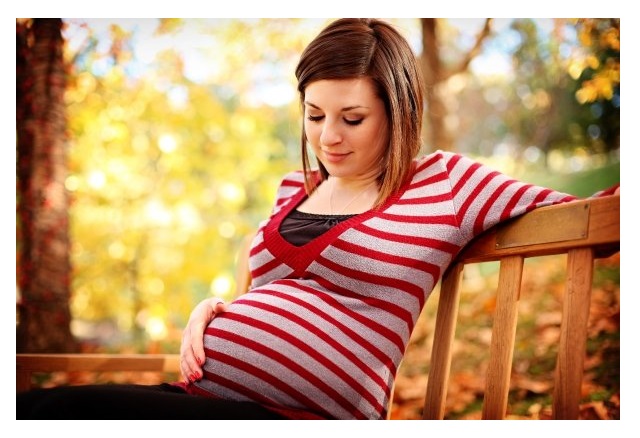 But in my own way, on my own schedule, I eventually lost all of the baby weight. But the day that the scale finally showed the number that it did before I had kids… the mirror had evidently not gotten the memo. I remember standing there looking at myself confused.
"Wait. The scale says that I weigh what I used to…. So why don't I look like I did before?"
The weight was gone, but the girl in the mirror looked nothing like she did before she carried and birthed three babies. My heart sank a little.
Motherhood changes us. It just does. It changes us in every beautiful and powerful way. We suddenly have the ability to love like we didn't know was possible. We have the strength to keep going despite complete exhaustion. And we have the determination to always do what is best for those we love so passionately no matter the circumstances.
But it also changes us in other ways. Our priorities, our friendships, our marriages, our relationships with those around us… and our relationship with ourselves – some better, some worse, motherhood changes all of it.
I have realized this. While I thought I was just trying to get back to how I looked before I was pregnant, I was really looking for who I used to be before I had a baby.
To be honest? There are days when I don't really know this version of me. This mom lady. She's new. She does a lot of things that I said I would never do, she sometimes showers less often than I ever thought she would, and she drives a van. But the truth is?
My goal shouldn't be to find the "me" that was lost. My goal should be to make friends with the woman that I have become. To embrace her for who she is. Scars and all.
Because even though she is different, she is worth knowing. She is worth being kind to… She is worth loving.
And while my body will never be what it once was, I have decided this,
My scars and changed self serve as a reminder of the Great Love that sacrificed His own body. Who bore His own scars. Whose body was broken that we might have life. I suppose great love always requires sacrifice. But if His love has taught me anything, it is that the sacrifice is always worth the gain.
So, friend? Your body might not look like it once did. But it tells the story of love. And there is no story more beautiful than that.