To the Momma of the Strong-Willed Child
Monday, September 28th, 2015
I can't remember where I saw you last. It might have been the grocery store – the place that most mommies dread – but the place you especially dislike visiting. There are too many opportunities for hard there. Hard as in, "No, we can't have that thing you want today and there isn't anything I'm going to be able to say that makes you agree and put it back easily."
Most days, it feels like strong-willed children are good at hard.
They are skilled at making things more difficult than they have to be… or at least it feels that way.
The truth is, what they are really good at is knowing their own mind – not being easily deterred – confidently proclaiming exactly what they want and how they want it done.
Deep down, we know that this is a good thing. Mommas of strong-willed children know that the traits that make most  days feel endless, also mean that our children will also grow up to be motivated, determined, leaders.
Because when they are big, we hope that they don't take "no" for an answer… It's while they are little that we just want them to let no mean no… at least once a day (preferably while in public.)
You know, it takes a special kind of momma to raise a strong-willed child. It takes a certain endless amount of grace to continually define the lines of what is and isn't acceptable all while little hearts ceaselessly push back. It's hard work defining the same boundaries a million times a day.
I know that it's exhausting.
I know that most days you worry that you're not capable of handling this job. You have other children who obey easily – or maybe a friend does – and you wonder, "Why does this sweet baby of mine have to make it all so hard. Why can't they just…. Listen."
And maybe deep down you're worried that somehow you made them strong-willed… maybe they are a product of your parenting… and maybe there won't ever be a day that it gets any easier.
But, Momma?
Has anyone told you that you're doing a great job? I know that you feel spread thin. I know that you feel tested. I know that most days your patience runs out before breakfast is cleared from the table.
But God knew what He was doing when He gave you that sweet baby. He knew that you (together with Him) would know just how to love that baby who wants so desperately to be reminded. He knew that within you were all of the traits and characteristics of a woman who would raise a leader, a confident thinker, a child that would find God at a young age and not be easily swayed from following Him.
And so on this day? I pray that He would give you an extra measure of grace. I pray that He would fill and refill (and refill again) the places within you where you feel like you have come to the end of yourself. I pray for more grace, more patience, and more joy in this journey. And I pray that He would give you a fresh confidence in your ability to love your child perfectly as He pours out His endless love… through you.
May you find yourself with grace to spare at the end of the day… as you prepare for another day of raising greatness again tomorrow.
Because that is what I pray for myself… another momma of a strong-willed child in the trenches with you.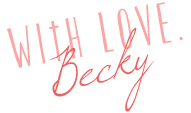 Share this post to pass it on, and then come find me on Facebook!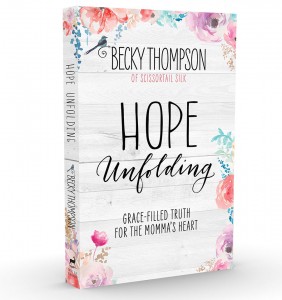 Comments