Don't Miss Christmas! 5 Ways To Make Sure You Won't
Monday, December 21st, 2015
"We're going to make it! It will all be over soon!"
He closed the back door of my van and turned to walk back inside the grocery store. He had helped me load a box of frozen turkeys for our church to donate to families in need, and I appreciated his help. But this grocery store employee's words made me laugh a little because he didn't sound like he was talking about Christmas. Rather, he sounded like Jack from the movie Titanic, and all I could picture was a sinking ship.
The truth is, everywhere I have gone this last week, people have just looked exhausted. There is a buzz in the air that feels like Christmas, but with it has come the stress of shopping, preparing our homes for gatherings and trying to fit all of our events into our very limited schedules. There is no denying that the holidays often require so much of our time and energy.
But with just four days left until Christmas, I feel like this is the perfect opportunity to remember that our grocery store friend is right. 1.) We are going to make it. 2.) It really will be over before we know it.
So with less than 100 hours left until Christmas morning, here are five ways to be sure not to miss Christmas this year before it is all over.
Look the store employee in the eye. See. Listen. Hear.
So often we are in such a rush to get those presents purchased that we forget each transaction made in store is the opportunity to connect with a person. They are in the middle of their very busiest time of year, and a friendly voice in the middle of all the madness might just make their whole day. See the person, and don't miss the chance to show them love.
Use time with family wisely.
If your family is anything like mine, we get together as often as we can, but rarely is this as often as we would really like. They say we make time for what is important to us, but sometimes no matter how hard we try, we just cannot make our schedules line up. I know that aunt might drive you crazy, or your cousin you haven't seen in years is going to be at dinner this week, but when it comes down to it… family is family is family is family. And they might not be your favorite all of the time, but they are the one you've got. Don't take this time for granted this year.
Look for opportunities to be generous to a stranger.
You've seen the stories on social media of random acts of kindness that are shared millions of times over. It is because there is something about an unprovoked act of sincere care and love feels so rare in this world that often feels like it is falling apart around us. It feels so good to give to someone you love, but even better to give to someone who will give you nothing in return. Don't miss a chance to show kindness to someone you might not even know.
Contribute to peace on earth.
Christmas is always a time when we celebrate the night that peace was born. But sometimes the angry shoppers, and tired travelers, and everyone rushing toward December 25th, can feel the farthest thing from peaceful. If you have the opportunity to give grace to the slow waiter who keeps getting your order wrong, or the broken down car causing traffic delays, or the store employee who cannot find your order, take it. Contribute to the peace on the earth each chance you get.
Share the message of Emmanuel, God with us, with someone else.
It's the reason we are buying the presents and gathering together and celebrating at all. The proclamation of the Christ child's birth is all around. Use the four events above to share the love and the message of Jesus every chance you get.
The truth is, we might have less than 100 hours left until Christmas morning, but these five opportunities are ways that we can let Christmas live on all year long. Merry Christmas, friends!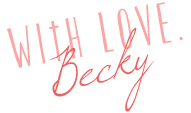 Join me and 70,000 of other grace-filled women who are passionate about encountering Jesus and encouraging one another over on Facebook.
Comments