Master Bedroom Reveal
Monday, September 5th, 2016
Our master bedroom was way overdue for an update, so last week I decided to try and create a DIY faux shiplap accent wall. I have a love of all things farmhouse, and my husband has a love of all things comfortable. I think our room is the perfect combination. (Now if I can just convince myself to keep up with my laundry so my beautiful bedroom doesn't get covered in unfolded clothes.) Affiliate links below!
BEFORE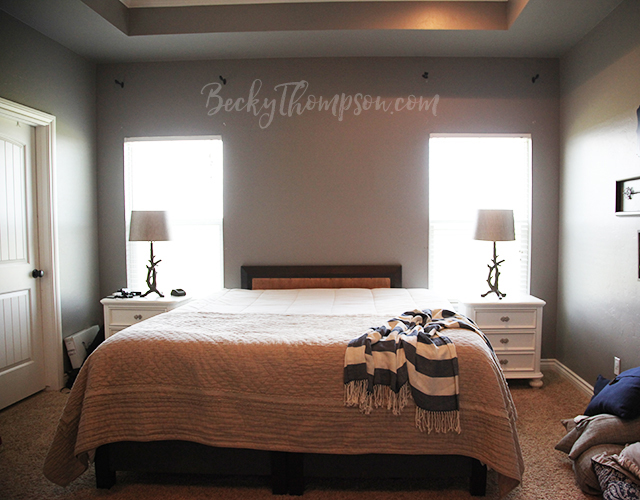 AFTER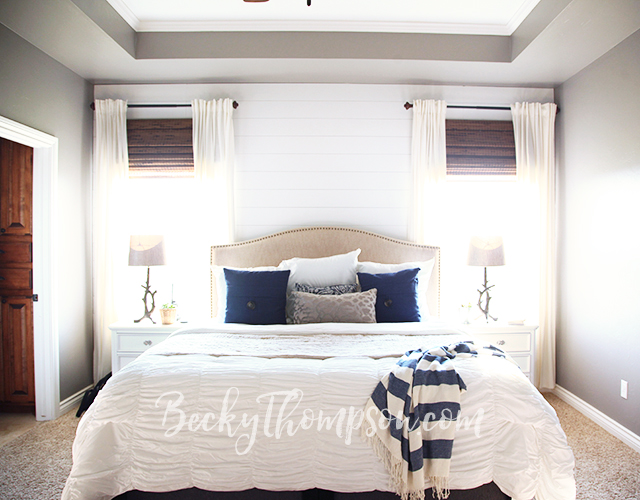 I love how adding these bamboo roman shades above the windows made the windows look larger.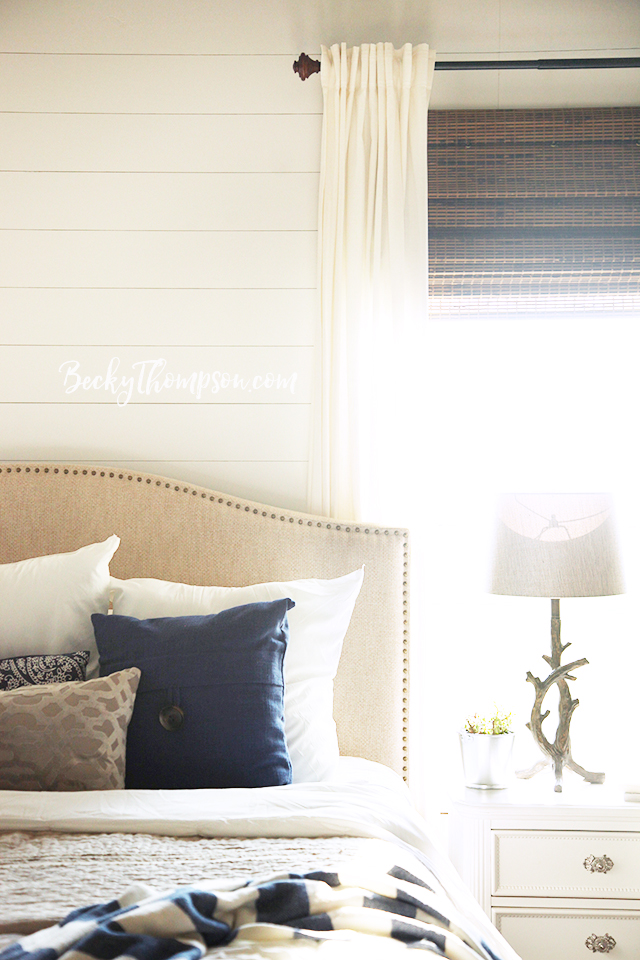 So much clean natural light! I never want to leave. But I will… every day… when the baby wakes up before I do… #norestforthemommy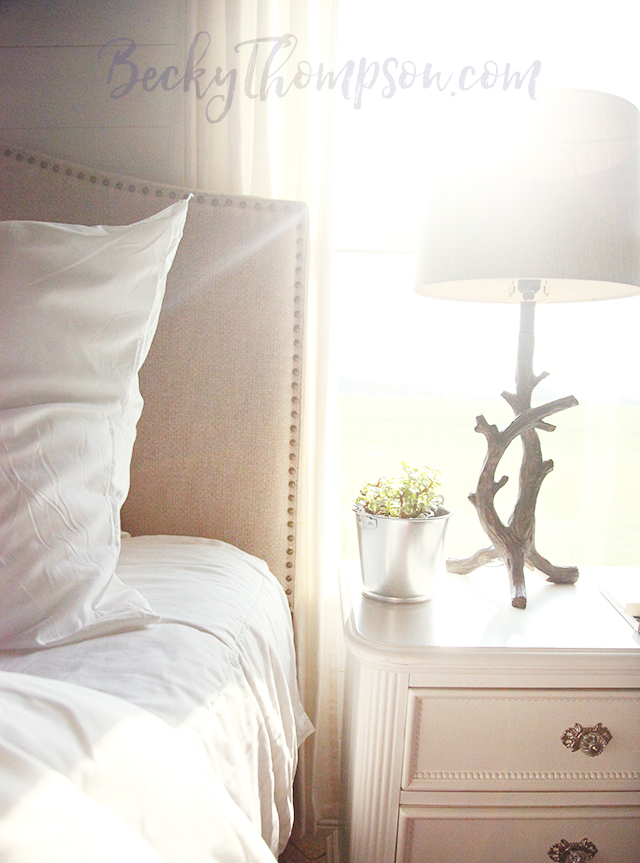 I love everything about those Better Home and Gardens lamps!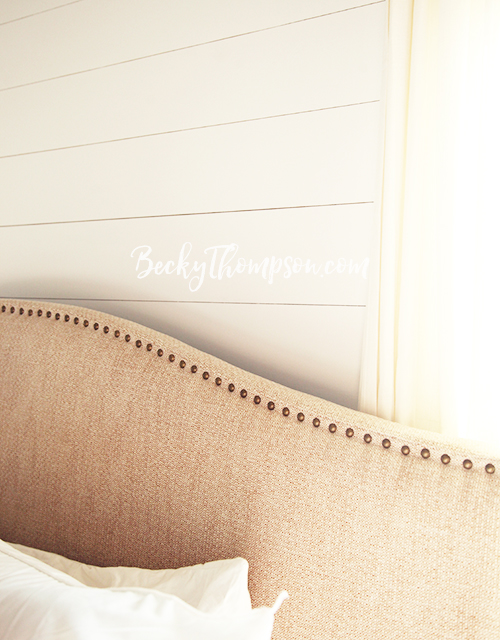 I found this headboard on Amazon for $205! They shipped it for free, and it came in two days. (Thank you, Prime!) I have no idea why we didn't redo our room sooner! And, yes! This is a DIY Faux Shiplap wall that we completed ourselves! Read about that here!
Room Details
Comments