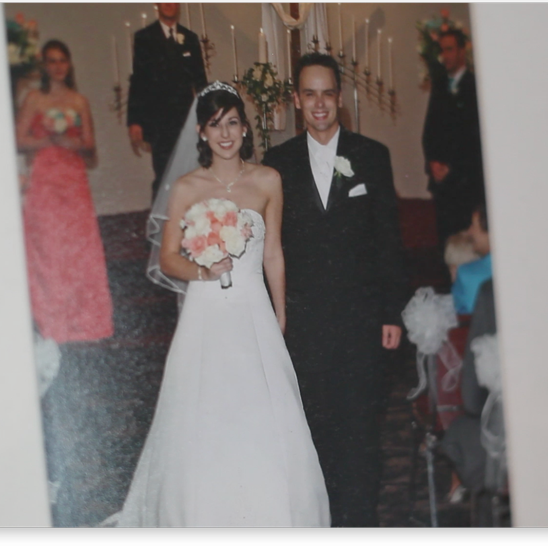 Tell me if this sounds familiar.
You had a baby. Maybe a year ago, maybe a few years ago… maybe many years ago. And when "we" became "three," something changed.
Okay, a lot changed.
Look, I don't know the circumstances at your house, but I know baby likely meant you didn't get to connect the way you did before baby.
Tired, stressed, deeply in love with these new roles and responsibilities (or maybe deep down not so in love), you worked to find a new normal. You figured it out the best you could. You tried so hard. And you told yourself, "Someday, when things aren't so hectic and I'm not so focused on this baby, we'll get back to us again. We'll remember we pre three."
And maybe you did! Or maybe you didn't. Maybe you even had another baby. And then maybe when you were doing your best, your very stinkin' best to be a good mom… or an okayish mom… you just needed your marriage to sort of figure it out on its own for five minutes. You needed everything else to be okay while you were busy taking care of the kids.
And then maybe one day you looked over at your husband and wondered, "Where did all of this space come from, and how on earth do we get back to the way things were?"
Eventually. That might have been what you told yourself. Eventually we'll get time to connect like we did in the beginning. Eventually.
But two lines traveling side by side pointed even slightly away from each other will only get farther apart as time goes on. Draw it out if you don't believe me.
Eventually is a dangerous word. It comes with space.
So, my challenge for you in 2017 is to replace eventually with today, right now, in the middle of everything else.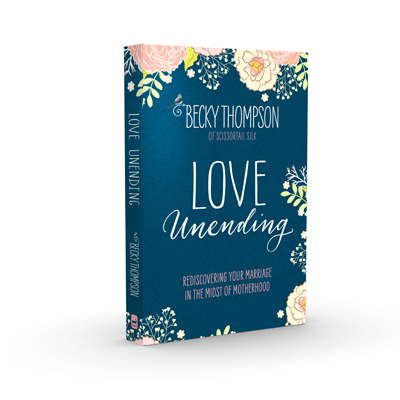 I have a plan. A strategy. An actual, practical, you can do it, 21 day guide that really works. As a matter of fact, I fully believe if you complete just the first five days, you'll see a change in your own heart and consequently in your marriage.
So, what do you think? Are you in? And what other moms do you want to walk this journey with you? After all, hope is best when shared! Click here to order your copy and rediscover your marriage in the midst of motherhood!
Friends! To celebrate the release of Love Unending: Rediscovering Your Marriage in the Midst of Motherhood, my publishing house is giving away the Ultimate Date Night! When we were dreaming up what we wanted to give you, I said, "Let's send them on a date!" And then we wondered, "What would your ideal date night look like?! Would it be two tickets to a basketball game with a concession stand dinner? Would it be a fancy dinner and a movie with a rented limousine for the night? Would it be an overnight stay away from home?"
We wanted to cover it all! A new outfit, money for movie tickets, dinner, dessert… and money for a babysitter too! So, we are giving away a $250 Visa Giftcard for you and your husband to remember your we pre three!
Here's how to enter!
1.) Take a photo with a copy of Love Unending, and post it to your Facebook, Instagram or Twitter Newsfeed.
2.) Use the entry form below to tell me where you shared your photo.
Example: If you shared it to Facebook, type the word "Facebook."
To claim prize, the winner will need to produce a screenshot or similar proof of the photo posted to social media between 07:00 PM (ET) on January 3, 2017 and 12:00 AM (ET) on January 13, 2017. (Original post stated January 10th. This post has been updated to reflect the official terms of this giveaway found here.)

There are two additional opportunities to earn entries as well! Winner will be selected in a random drawing on or about January 13, 2017 from all eligible entries received by the entry deadline.