What Moms Were Thinking When Kate Stepped Out With Baby Number 3
Tuesday, April 24th, 2018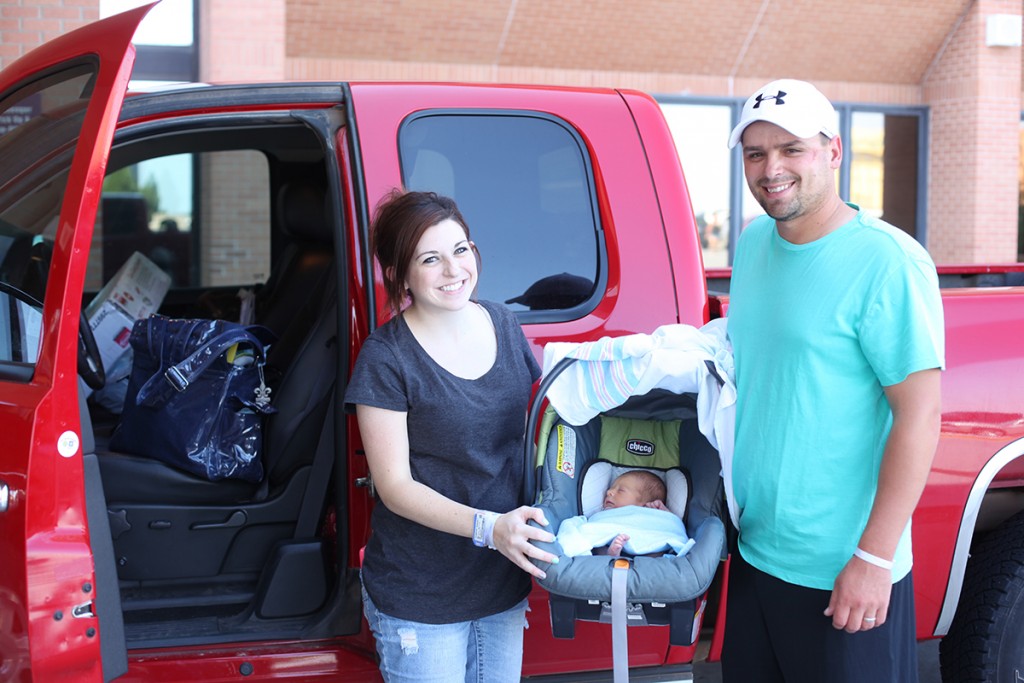 I think the entire world gasped when the Duchess of Cambridge stepped out of the hospital, carrying her third baby while wearing a red dress by Jenny Packham and HEELS. She was stunning… as always… a true picture of royalty.
But I think MOMS everywhere, remembering the hours after we gave birth… when our insides were still trying to be on our outsides… flashed back to the gory 24 hours after our own deliveries.
At least I did.
I don't know about you, but a tall can of Dermoplast and an ice pack bigger than a Chipotle burrito were my best friends hours after I gave birth to each of my three babies. And you had better believe they were held in place by giant mesh panties that were one of my favorite gifts from the delivery ward.
Kate waltzed out of the hospital with her new baby, and in the same time frame for me, it still took a team of nurses for me to successfully complete a trip to the bathroom to pee. People were still following me around with one of those puppy training pads to be placed under me if I decided to make a crazy venture to a chair instead of the hospital bed.
And when it was time for me to leave the hospital, I couldn't squish my swollen sasquatch feet into my tennis shoes, and ended up wearing the flip flops I had brought to wear in the shower.
Add in an allergic reaction to the adhesive and pain-meds… some really unusual facial swelling from incorrect pushing practices and an IV that missed the vein… oh and about 80 extra pounds of baby weight that surprisingly didn't vanish when I gave birth to my 6lb baby, the hours after birth were not nearly as glamorous for Becky Thompson.
*Picture Rocky Balboa after a fight.*
But do you know what? The Duchess might not be wearing your standard hospital sweats and slippers. She might have access to a team of stylists… Likely. And she will go home with access to teams of nurses and doctors.
But at the end of the day… she's just like us… a momma with more kids than arms and a lap that's barely big enough to hold everyone. She's a woman who loved a man, got married, and started a family… that just happened to be royalty. And a woman who has the luxury not to worry about some things that most of us will… but has to worry about other things we'll never understand.
And she looks amazing in the process.
*The photo of me posted here is more than a week postpartum. Our little guy had a short stay in the NICU and we were so excited to be going home.