I Never Thought I'd Be Here Again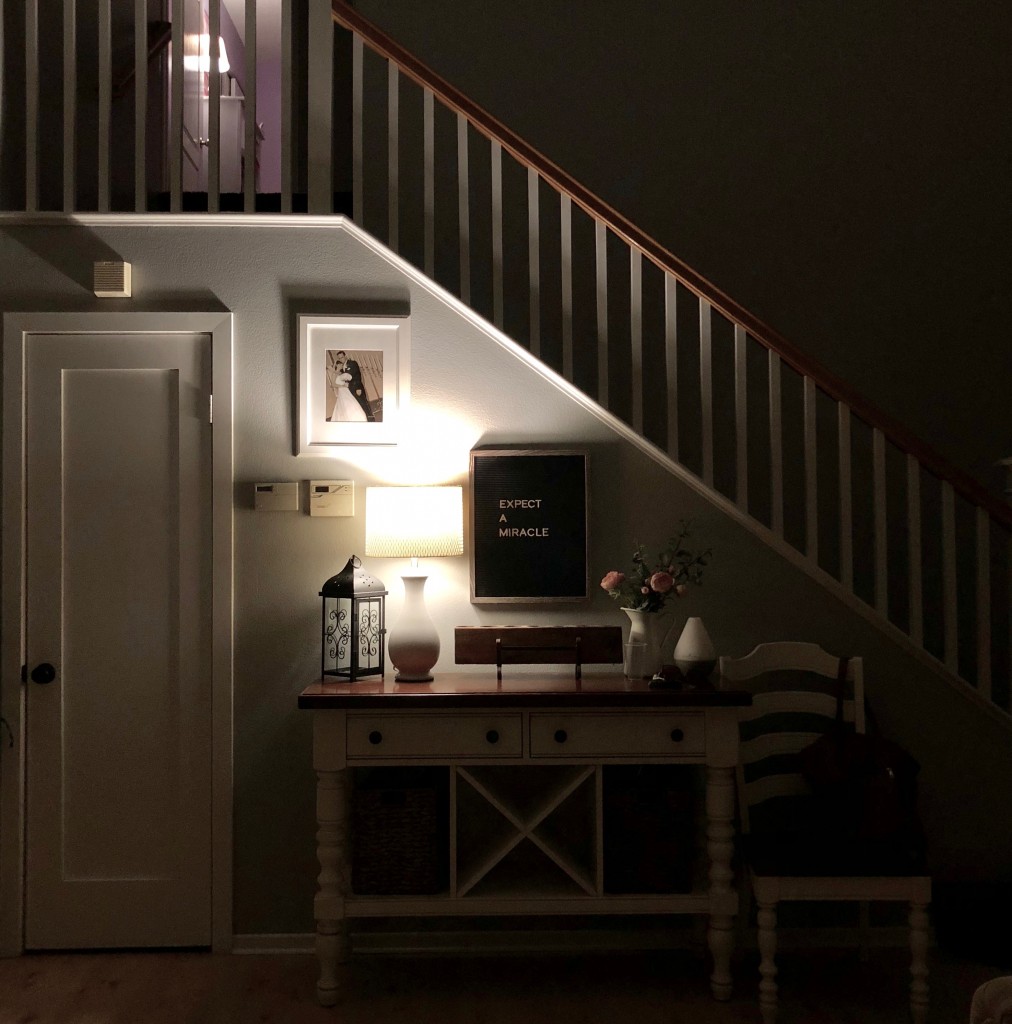 "I have been in seasons of my life when it seems like the sun will never rise, when the darkness lingers, and when the warmth of the morning light seems unreachable. There have been seasons of my life when I believed the darkness and fear boasted of its success.
But those seasons do not last forever– no matter what the darkness whispers, no matter what our circumstances say. Even when fear promises that you will always feel this way– that you are never going to be truly happy again– the darkness cannot last forever because the sun always rises.
Always."
You can find that quote on page 64 of my book, Hope Unfolding: Grace-Filled Truth for the Momma's Heart.
It's a good word. It's a God word. It's encouragement that I didn't think I'd personally need again. I thought I was writing for everyone else still trapped in a season of endless nights. But here I am. I find myself feeling like I'm standing in the dark, reminding myself that I have felt the warmth of the sun and I will feel it again.
About six months ago, Jared and I and our three kids left everything we knew in Oklahoma and moved to Los Angeles, CA  because the Lord called us here. He didn't explain fully how we'd be able to afford such a crazy move. He didn't exactly lay out the full plan and ask us to weigh our options before we carefully calculated our best choice.
With the full plan held closely to His chest, the Lord simply extended His hand and said, "Come." And so we did. We packed up our lives and came to serve alongside friends doing incredible Kingdom work in this city.
We were beyond excited. It was a full faith adventure. My husband and I said things to each other like, "This is what the brave prophets and teachers and evangelists and patriarchs of the faith did all throughout Scripture. We are leaving our lives behind. We are following the Lord! God is good and we will not fail because He is with us. This is the adventure of a lifetime!"
Six months into this journey, I want to be 100% transparent.
The last few months have been hard. Super hard. Painfully hard. Some days, I can hardly catch my breath hard. I feel sad. I feel worried. I feel anxious about the future. And I physically mourn my old life. I miss my family, my friends, and what was familiar. I miss the confidence I had in the path I could see in front of me. I miss what I thought would always be…
I am uncertain about what is to come, and I grieve for what was left behind.
I think we often overlook these valley moments when we survey the landscape of a Spirit-led life. Or perhaps we just don't talk about them enough. The truth is, the promise of a Spirit-led life does not mean there won't be heartache or hardships or trials or what-are-You-doing-GOD moments. Far from it. A Spirit-led life does not mean there won't be valleys.
The promise of a Spirit-led life is the guarantee of God's presence in the process. It's the promise that the Lord won't lead us anywhere that He isn't intending to go with us… right through every joy and sadness.
I wonder if we (as Christians) don't rush sadness sometimes. I wonder if we feel like sadness is an obstacle we should overcome, when really even Jesus took time to weep for what was lost.
There's an opportunity in the process of mourning to worship God and trust Him in a way that we aren't able when everything is going well.
So, I'm not ashamed to say that I have been grieving. I'm not embarrassed to say that I have been allowing my heart to lament the loss.
But I also know that praise is my weapon against deep sorrow. It's my weapon against fear. It's my weapon against anxiety and worry and everything else that would try and bar my access to hope.
So, I'm going to tell you how I have felt recently.
I have felt sad.
I have felt worried.
I have felt anxious. So so so anxious. Chest crushingly anxious some days.
But deep within me… deeper than any of my feelings… there is the resounding voice of Truth echoing off the chamber walls of my heart saying again and again, "I am with you. I am for you. I am all that you need."
And despite my feelings, my spirit continues to respond, "I will trust You. I will hold onto You. I will keep walking even when I can't see."
I didn't think I'd ever be here again… Not after putting on the full armor of God and wielding my weapons and shouting, "I KNOW WHO I AM AND I KNOW WHO GOD IS AND I HAVE BEEN SET FREE FROM PANIC AND ANXIETY!"
But I can tell you this… The Lord is so close in this season just as He has been in every season like it.
I can see the face of my Jesus even as the seas swirl around me. I can see the face of the One who is stripping away every last bit of all that would keep me from fully trusting Him. I can hear His voice reminding me of the Truth I have known all along– the Truth that He is good and able.
And I can feel hope rising like the sun after a very dark night.
In case you out here with me in your own season of sorrow or loss or worry or anxiety or uncertainty… remember this with me. This is just sentence of the story that God is writing in our lives.
God will provide. He has not forgotten about us. He will supply every need… and not just the financial ones. He will supply our emotional needs — the heartache menders, the community builders, the joy in the midst of all that was lost.
Because every story He writes is one of restoration, reconciliation and relationship.
Can you see it, too? That first sign of light? The promised rays of a sun ready to rise?
I can. We're on the cusp of dawn. And there are people waiting to hear how we made it through the night.
UPDATE:
This was written in summer of 2018. I didn't realize that I was about to write an entire book about finding hope and healing for an anxious momma's heart. I didn't see that this valley, this sadness, this dark forest was exactly where I needd to stand in order to lead women toward hope. There were people waiting to hear how I made it. There are people waiting to hear how you make it too.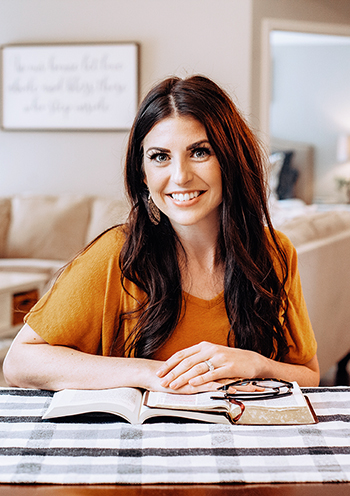 I'm Becky Thompson. I'm the author of  Hope Unfolding, Love Unending, Truth Unchanging, My Real Story, Midnight Mom Devotional (which I co-wrote with my own momma, Susan Pitts), and Peace. They've been USA Today, Publishers Weekly, and ECPA bestsellers. They've been on store shelves in Target, Walmart, Barnes and Noble, and even Cracker Barrel. Most importantly, they are connecting women to what Jesus says is true.
I began writing online in 2013 when I created a small fashion blog which grew dramatically in just one year. After one of my articles went viral, I found myself with a large following and opportunities I hadn't imagined.
In 2016 I founded the Midnight Mom Devotional Community on Facebook which I run with my momma. With one million moms joining together in nightly prayer, we are one of the largest nightly prayer movements in America. We invite you come join us!
I host the Revived Motherhood Podcast, which became one of the top Christian podcasts in America just weeks after it debuted. Season two releases soon!
In my day to day life, you'll find me living just outside of Nashville, spending my time as a wife to my husband, Jared, and a momma to our three kids.
I'm so glad that you have found your way to this website. For more information or for booking inquiries, please use the contact page.
So much love!

Looking for something specific?