For the Mom Who Doesn't Think She Can Do This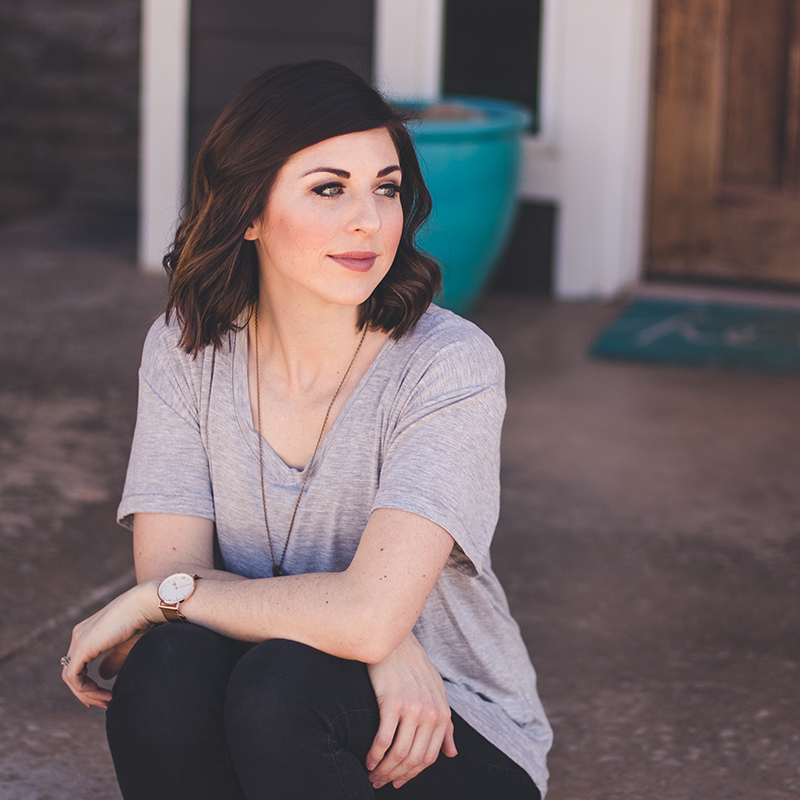 She was on the other side of the wall in the next room. I couldn't hear what the nurses were saying or her husband or friends. I couldn't hear what words her family might have spoken to assure her. I couldn't hear the calm words of the doctor or the likely beeping of the baby heartrate monitor. But as if she was directly next to me, I heard her scream…
I don't think I can do this!
I lay my head back against my own cool hospital pillow trying to remain calm as I waited for the medicine to quiet my own steady contractions. At just 30 weeks, my youngest was just not quite ready to arrive – even though my body was convinced otherwise.
Alone in my own room, I prayed for her – the woman on the other side of the hospital wall.
Lord, help her.
But even as I spoke, I knew that He had already answered me. I knew that He was with the woman in the next room, because He knows…
We can't do motherhood without Him. None of it.
We can try. Lord knows sometimes we try. We can give our best, and we love our best, and we can be our best, and sometimes there are moments where we still feel like we come up short.
There are still really hard moments where we are faced with impossible circumstances – circumstances that cause us to cry out again and again, "I don't think I can do this!!"
I don't think I can do this – says the pregnant woman in labor.
I don't think I can do this – says the woman placing her child for adoption.
I don't think I can do this – says the woman leaving her baby as she goes back to work.
I don't think I can do this – says the mom of the defiant toddler, or preschooler, or teenager.
I don't think I can do this – says the mom who watches her baby drive off for the first time without her.
I don't think I can do this – says the mom who helps her baby send off college applications.
I don't think I can do this – says the mom who moves her daughter into her first apartment.
I don't think I can do this – says the momma who gives her son to his new bride.
I don't think I can do this – says the mom who has to keep going and doesn't know how she will find the strength.
And yet through each of these moments, the Lord walks beside us and whispers a steady, "But I can." It is when we let His can help our can't that we realize it was never up to us to do it on our own.
It wasn't even an hour later that I heard the baby cry. A nurse or relative or someone had opened the door letting that precious sound escape and echo down the hallway.
And I thought of the momma.
She did it.
And I suppose that's the hope that is available for all of us.
Just when we thought we couldn't, just when we were sure that there was no way we ever could, we discover that we had it in us all along. Because we have Him.
I don't know what can't you're facing, but whatever it is, remember this with me. Each can't you overcome becomes a sentence in your heart that tells the story, "She did." And just when you are sure that you can't handle it… that it's too big for you… that it's too impossible or you're not strong enough or equipped to face it… Remember that you were never designed to do it alone.
Deep breath, sister. Now push. You can do this.
Book Spotlight
TRUTH UNCHANGING: HEARING GOD DAILY IN THE MIDST OF MOTHERHOOD
Even when there isn't noise around us, there is usually noise within us. The constant to-do lists that spin in our minds, the worry and wonder if we are doing a good job, and the need to stay two steps ahead of our families when we feel two steps behind keeps our minds routinely restless. So when quiet time with God isn't so quiet, and alone time is nearly nonexistent, how can we hear God speak?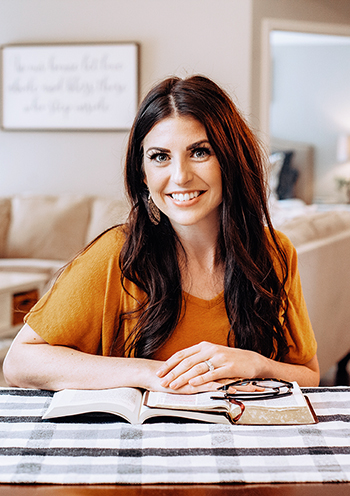 I'm Becky Thompson. I'm the author of  Hope Unfolding, Love Unending, Truth Unchanging, My Real Story, Midnight Mom Devotional (which I co-wrote with my own momma, Susan Pitts), and Peace. They've been USA Today, Publishers Weekly, and ECPA bestsellers. They've been on store shelves in Target, Walmart, Barnes and Noble, and even Cracker Barrel. Most importantly, they are connecting women to what Jesus says is true.
I began writing online in 2013 when I created a small fashion blog which grew dramatically in just one year. After one of my articles went viral, I found myself with a large following and opportunities I hadn't imagined.
In 2016 I founded the Midnight Mom Devotional Community on Facebook which I run with my momma. With one million moms joining together in nightly prayer, we are one of the largest nightly prayer movements in America. We invite you come join us!
I host the Revived Motherhood Podcast, which became one of the top Christian podcasts in America just weeks after it debuted. Season two releases soon!
In my day to day life, you'll find me living just outside of Nashville, spending my time as a wife to my husband, Jared, and a momma to our three kids.
I'm so glad that you have found your way to this website. For more information or for booking inquiries, please use the contact page.
So much love!

Looking for something specific?