Today We Pray for Our Nation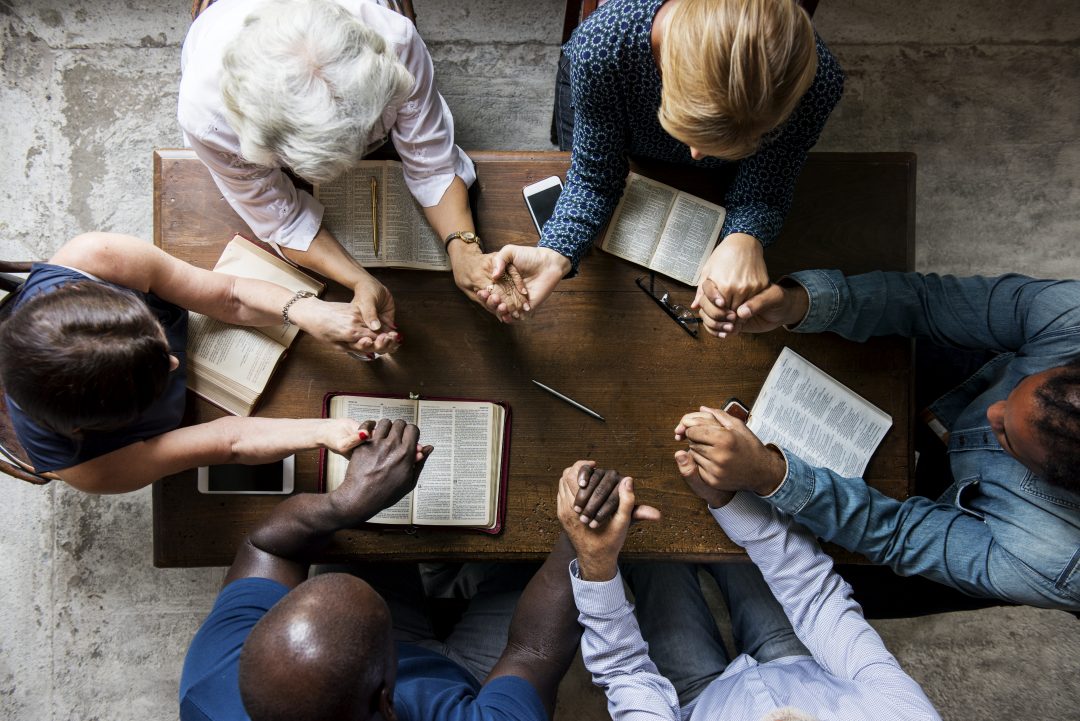 Father, we have called ourselves a nation under Your authority, God. As Your children and as people called by Your name, we believe Your Word. You told Your children in 2 Coronicles 14:7 (KJV), "If my people, which are called by my name, shall humble themselves, and pray, and seek my face, and turn from their wicked ways; then will I hear from heaven, and will forgive their sin, and will heal their land." So we do that now. Across the United States of America today, we humble ourselves, pray, and seek Your face. We turn from wickedness, and we trust that You hear us.
Today we are asking You, Lord, to move on our behalf. Heal our land. You are the God who healed in Scripture, and You do not change. We ask that You would bring healing to those who are suffering from COVID-19. The blood of Jesus has paid the price for those who are sick, and we ask that You would intervene now on their behalf.
Lord, we ask for strength, wisdom, and protection for health care professionals. You see each person working in hospitals, clinics, offices and laboratories right now. Help each one become aware of Your presence as You strengthen and protect them.
We ask You to give patience to those who are in quarantine. They might feel isolated or scared or disconnected, but You haven't and won't leave them. Be a friend and comforter to those in quarantine even now. Give them supernatural patience.
We ask You to give wisdom to our leaders. Give wisdom to our President and the heads of our national government. Give wisdom to our governors and the heads of our state and local goverments. Show them strategies outlined in Heaven for such a time as this to bring order and peace to our nation.
We ask You to give divine strategies and supernatural insight to those searching for cures and preventative processes. You have all the answers, Lord, and Your Word says You give wisdom generously to those who ask. We seek Your counsel and ask that You'd give insight to those who can bring relief.
We ask for peace to settle on each home in the United States and across the world. Grant peace for those who are afraid. Peace for those who are unsure. Peace for those who feel unsettled mentally, spritually, or emotionally. You are the God of Peace. Be with each of us.
We ask You to help us feel compassion for our friends, family, and neighbors. Give us compassion to act out of love and not fear.
We ask for provision for our families. Your Word says are the God who provides. Thank You for providing for each family. There is not one need that is hidden from You. So, we pause to praise You for continuing to meet our needs as only You can.
We ask for You to help us prepare rather than panic. Give wisdom to each family as we do our best to follow the wisdom of those in leadership over us. Help us not to hoard. Help us to stay rooted in love. Give us peace as we make all of our preparations.
We ask for Your courage to fill us so we can do what must be done. We love You and trust You, God.
Lord, we pray for supernatural faith to rise in the hearts of Your children across the United States of America and the world. Give us faith to believe You are turning the tide and pushing back darkness on our behalf. Give us faith to continue to pray bold prayers. In faith we believe that COVID-19 will dissipate and become eradicated from the earth.
You are able. You are good. We trust You, and we ask all of these things in the name of Your Son, Jesus, who taught us to pray:
"'Our Father in heaven,
hallowed be your name,
 your kingdom come,
your will be done,
    on earth as it is in heaven.
 Give us today our daily bread.
And forgive us our debts,
    as we also have forgiven our debtors.
And lead us not into temptation,
    but deliver us from the evil one."
AMEN.
Thank You for praying with us.
We invite you to continue to pray this prayer with us daily until COVID-19 is no more. Save this post and share it so others can join. After all, there is no distance in prayer. We might be separated in our homes, but we are united in spirit. Powerful things happen with God's people pray. Let's commit to praying.
Book Spotlight
TRUTH UNCHANGING: HEARING GOD DAILY IN THE MIDST OF MOTHERHOOD
Even when there isn't noise around us, there is usually noise within us. The constant to-do lists that spin in our minds, the worry and wonder if we are doing a good job, and the need to stay two steps ahead of our families when we feel two steps behind keeps our minds routinely restless. So when quiet time with God isn't so quiet, and alone time is nearly nonexistent, how can we hear God speak?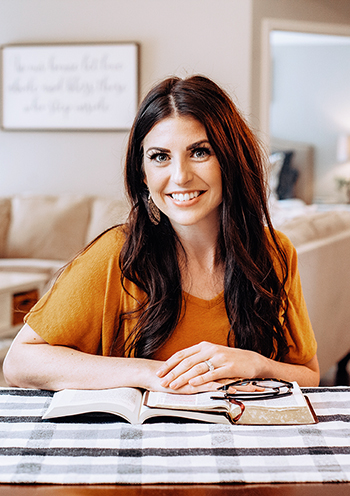 I'm Becky Thompson. I'm the author of  Hope Unfolding, Love Unending, Truth Unchanging, My Real Story, Midnight Mom Devotional (which I co-wrote with my own momma, Susan Pitts), and Peace. They've been USA Today, Publishers Weekly, and ECPA bestsellers. They've been on store shelves in Target, Walmart, Barnes and Noble, and even Cracker Barrel. Most importantly, they are connecting women to what Jesus says is true.
I began writing online in 2013 when I created a small fashion blog which grew dramatically in just one year. After one of my articles went viral, I found myself with a large following and opportunities I hadn't imagined.
In 2016 I founded the Midnight Mom Devotional Community on Facebook which I run with my momma. With one million moms joining together in nightly prayer, we are one of the largest nightly prayer movements in America. We invite you come join us!
I host the Revived Motherhood Podcast, which became one of the top Christian podcasts in America just weeks after it debuted. Season two releases soon!
In my day to day life, you'll find me living just outside of Nashville, spending my time as a wife to my husband, Jared, and a momma to our three kids.
I'm so glad that you have found your way to this website. For more information or for booking inquiries, please use the contact page.
So much love!

Looking for something specific?