For Those Who Feel Afraid Right Now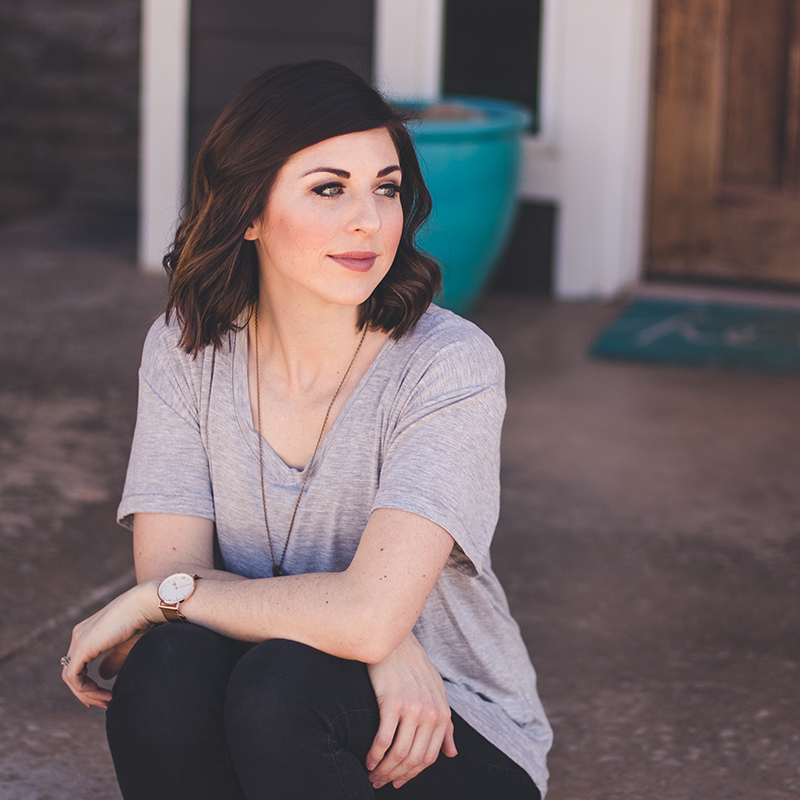 Me: Okay, God, here's the thing. I'm scared. I'm trying not to be, but I am.
God: I know. Want to talk about it?
Me: Do we need to? I mean, you already know.
God: Let's talk about it anyway… We've done this before.
Me: I know, I just feel like I should be bigger or stronger of something by now.
God: *waiting patiently, unhurried, undistracted, never annoyed.
Me: Okay. So, I'm afraid I'll do everything I can to protect my family and it won't be enough. I'm afraid of someone I love dying. I'm afraid the world won't go back to what it was before. I'm afraid my life is always going to feel a little bit unsettled.
God: Anything else?
Me: EVERYTHING ELSE.
God: Remember how Jaxton woke up the other night and came running down the hall to your bedroom?
Me: Yes.
God: You were still awake, so when you heard him running, you started calling out to him before he even got to you… remember? Do you remember what you called out to him?
Me: I said, "You're okay! You're okay! You're okay!"
God: Why did you call to him? Why didn't you just wait for him to get to your room?
Me: Because I wanted him to know that I was awake, and I heard him, and he didn't have to be afraid until he reached the end of the dark hallway.
God: Exactly. I hear you, daughter. I hear your thoughts racing like feet down the dark hallway. There's an other side to all of this. I'm there already. I've seen the end of it. And I want you to know right here as you walk through it all, you're okay. I haven't gone to sleep, and I won't.
Me: *crying. Can we sit together awhile? Can we just sit here a minute before I go back to facing it all?
God: There's nothing I'd love more.
You may have seen this post floating around the internet. Yes, I'm the original author. I'm so glad it brough so many people comfort. When the pandemic began, there was so much uncertainty. I was so afraid. This short conversation with the Lord recentered my heart on truth and reminded me of His presence. I believe it did the same for many.

I have a feeling we are going to be great friends.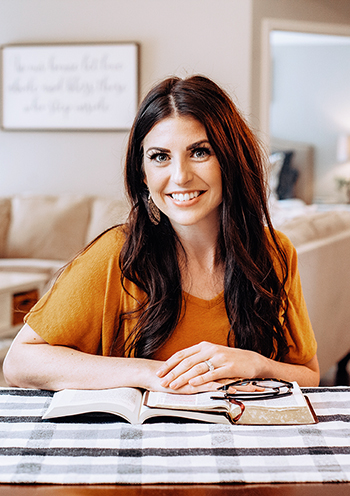 I'm Becky Thompson. I'm the author of  Hope Unfolding, Love Unending, Truth Unchanging, My Real Story, Midnight Mom Devotional (which I co-wrote with my own momma, Susan Pitts), Peace and Midnight Dad Devotional (which I co-wrote with my dad, Mark Pitts). They've been USA Today, Publishers Weekly, and ECPA bestsellers. They've been on store shelves in Target, Walmart, Barnes and Noble, and even Cracker Barrel. Most importantly, they are connecting women to what Jesus says is true.
I began writing online in 2013 when I created a small fashion blog which grew dramatically in just one year. After one of my articles went viral, I found myself with a large following and opportunities I hadn't imagined.
In 2016 I founded the Midnight Mom Devotional Community on Facebook which I run with my momma. With one million moms joining together in nightly prayer, we are one of the largest nightly prayer movements in America. We invite you come join us!
I host the Revived Motherhood Podcast, which became one of the top Christian podcasts in America just weeks after it debuted. Season two releases soon!
In my day to day life, you'll find me living in NW Oklahoma, spending my time as a wife to my husband, Jared, and a momma to our three kids.
I'm so glad that you have found your way to this website. For more information or for booking inquiries, please use the contact page.
So much love!

Looking for something specific?