For Those Who Won't Be Home For The Holidays
Saturday, December 20th, 2014
On the other side of the world, there is a soldier defending freedom. He has been gone for many days. Each one a sacrifice. Each one pressing a little harder against the already sore place in his heart. He longs for home. Home full of love and safety and security. And while each day is hard, the hardest? Are the holidays. He won't be home this Christmas – and yet there is nothing that he wants more.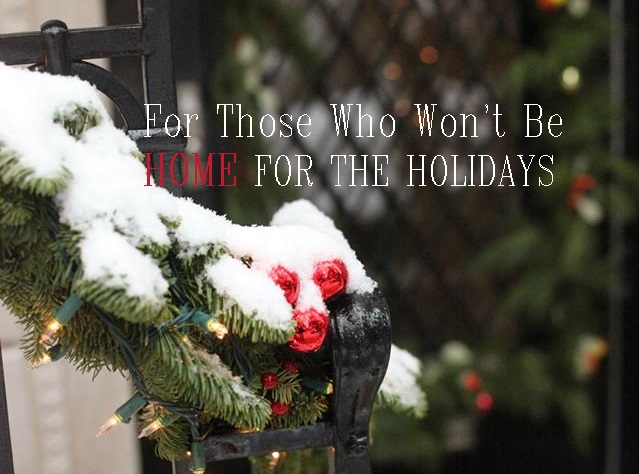 Just a few states away, there is a wife who is with her new husband. She has made her house beautiful for the holidays. She has added lights and charm and filled their space with love. But as she celebrates with her new family, she cannot help but think about her own family. The family that she left behind when she changed her last name. And while there is so much joy, there is also a place in her heart that misses what was familiar… that wishes she were home.
In a hospital room, a tired dad has returned from a short break to the cafeteria. He sits beside his baby's crib watching her breathe in and out, listening to the monitors beep, and praying for a miracle. This is not how he planned on spending his first Christmas as a dad. And while his heart is full and his hope still high, he knows that they will spend Christmas in the same place. So he continues to pray that soon he will be able to take his baby home.
On a bus with other children who are gleefully awaiting Christmas break, a small child stares out the window. What he wants so desperately won't be under any tree. He filled out a list, and some nice people are going to make sure that he has clothes that fit and maybe even some new shoes, but what he really wants… is a family. What he is wishing for… is a home.
Home is a word that means many things to many people. This holiday season, I want to take a minute to remember those who won't be home for the holidays. To those who are away, and to those who are left behind, I want to simply say, "May your hearts be comforted with peace, may you continue with hopeful expectation of joyful days to come, and may each of you make it safely home."
Merry Christmas.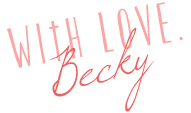 I try and stay in touch with my readers on a personal level through social media! Come find me on Facebook!
Comments