The Night She Didn't Call My Name
Sunday, May 29th, 2016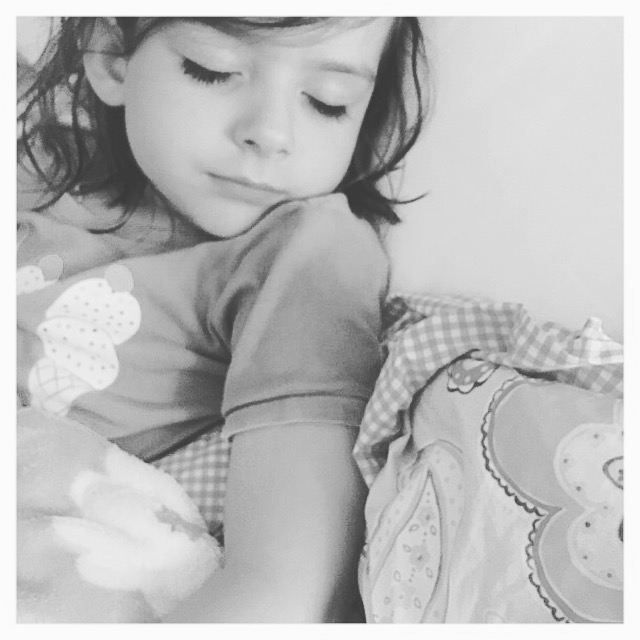 She didn't call for me tonight.
I stood a few steps outside of her bedroom door after I put her to bed and waited.
Nothing.
She didn't cry standing at the edge of her crib reaching for me to lift her out like she did four years ago. She didn't get out of a toddler bed and come into the living room to find me like she did three years ago. She didn't sit up in her big girl bed begging me to stay for just a few more minutes like she did two years ago. And she didn't come stand by the side of my bed after I had already put her in hers and ask to snuggle like she did one year ago.
Tonight at bedtime, I walked her to her room, knelt beside her bed, prayed over her and with her, and told her just how much I loved her.
When the last hug was given, I walked to the doorway and looked back.
"Goodnight, Kadence," I whispered.
"Goodnight, Momma," she answered, and without a plea or protest, she let me walk away.
The little years are both an eternity and somehow just a day.
But somehow it's not until they are almost over that we realize just how quickly they passed by.
Honestly, friend, I'm not telling you to cherish when you already feel exhausted. I'm not trying to add guilt to your desperation of just wanting a break.
Tonight, I'm just sitting in the realization that at some point… They let us walk away. They do it on their own. They don't need us as desperately as they did before.
And the freedom that comes with getting to walk away without her calling my name, doesn't really feel at all like I thought it would.
"Momma!"
And as I stand here in silence thinking of all the nights I sat in her doorway until she fell asleep, I wonder… How could I have ever thought hearing her call my name at bedtime was a burden?
Tonight, she didn't call my name.
Comments