Meet Becky
Hi, friend! My name is Becky Thompson, and I'm so glad that you're here! First. Before I say anything else, you need to know this. That picture? The one below? We raced from our son's soccer game and threw clothes on as fast as we could and rushed like crazy so we could to meet the photographer. I might have fussed at my kids for not hurrying, and I might have had to apologize. My daughter might have thrown a fit, the baby might have been cranky, and I might have felt like I was faking half of my smiles that day. I just need you to know the full story behind the happy photo (because there always is one).
So, now that you know what happened, let me introduce you to our cast of characters. My husband, Jared, and I have been married for ten years. We live in his small hometown in NW Oklahoma with our three kids, Kolton, Kadence and Jaxton. I was born and raised in Oklahoma City, and I never imagined that I would live out here in the middle of nowhere. But sometimes life has a way of surprising us… doesn't it?
I started this blog in 2013 as a fashion/lifestyle blog, but it wasn't long until it became a place for moms to gather for encouragement of all kinds. Our community grew, and now you can find 100,000 of us across all forms of social media – Instagram, Twitter and Facebook.
I have a passion to see the hearts of women set free as they encounter the Truth found in God's presence. That is the purpose of this page, and the reason I wrote my first book, Hope Unfolding: Grace-Filled Truth for the Momma's Heart, with Waterbrook Press, a division of Penguin Random House.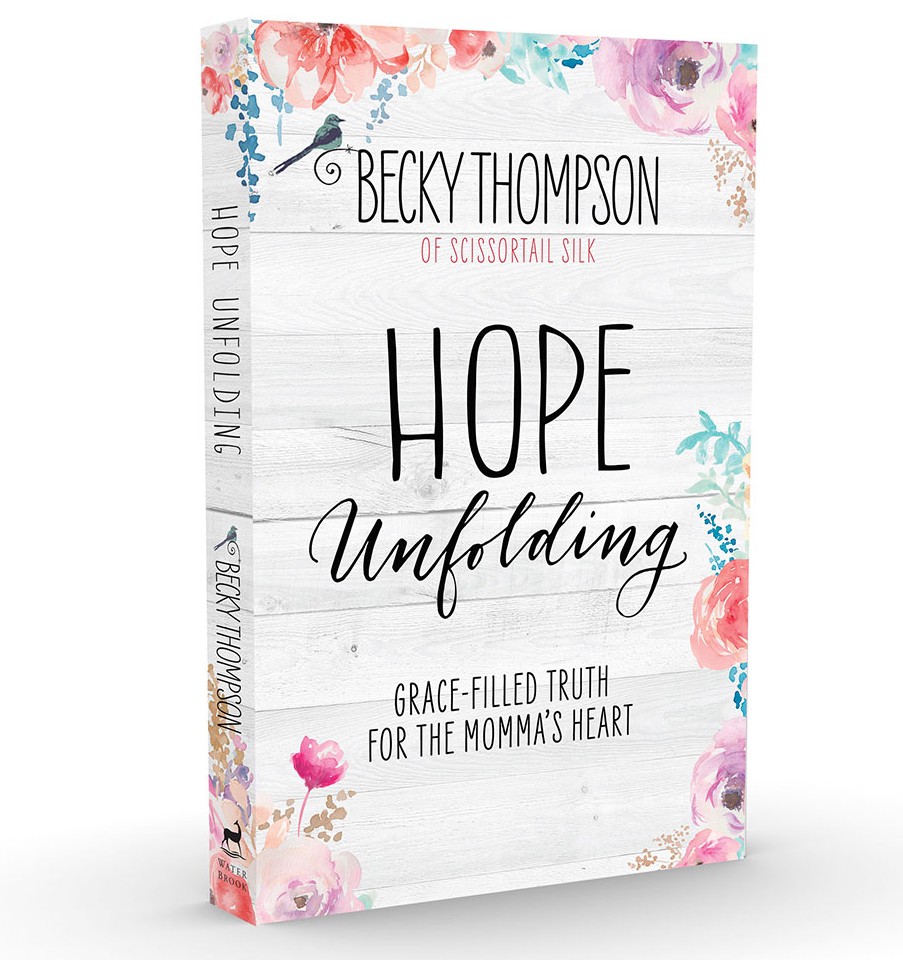 I also believe that marriage after children come along can be wonderful… but requires a ton of work! That is why I wrote my second book, Love Unending: Rediscovering Your Marriage in the Midst of Motherhood. It releases in January, but if you click the photo, you can get the first five days that will transform your marriage today! No. Really. If you commit to the first five days, you really will experience a change.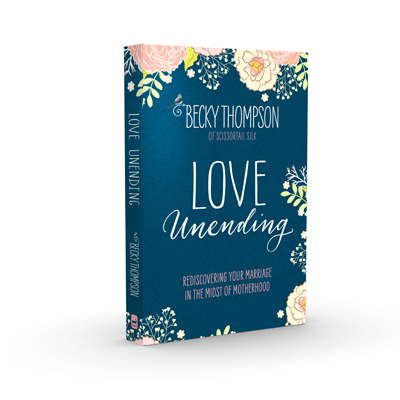 I promise to strive to always be transparent. I hope that while browsing and reading you think to yourself, "I bet this lady's living room is as messy as mine." Because we are all the same… Children of the Most-High God, beautifully and wonderfully made, precious, powerful, His!… and none of us can balance it all without Him! The best news is that He doesn't ask us to.
So, friend, I would love to get to know you personally! I do my best to stay in touch with all of my readers through social media! You can sign up below to receive emails, or you can come find me on Facebook, Instagram, or Twitter.
PS if you're curious as to why our social media community is called Scissortail SILK, you can read about it here!