Hey you DIY'ers out there. This post, that includes affiliate links, is my favorite fall DIY hack. Here's our little secret. Are you ready? These aren't really socks. Which is good, because they have the chunky sweater look at the top, without all the bulk around your toes at the bottom. They loooook like socks. But as one commenter pointed out, they are actually leg warmers. But we're going to call them socks, and our secret can stay between us.
Yes, that is the back of my boots. They're cute huh? They don't come with the socks. 😉 Okay, start with an old sweater. Yes. OLD. Or go to Goodwill and find an old $1 sweater. I wore this my junior year of high school. I have no idea why I still own it, but I am so glad that I do! Because today it got the scissors.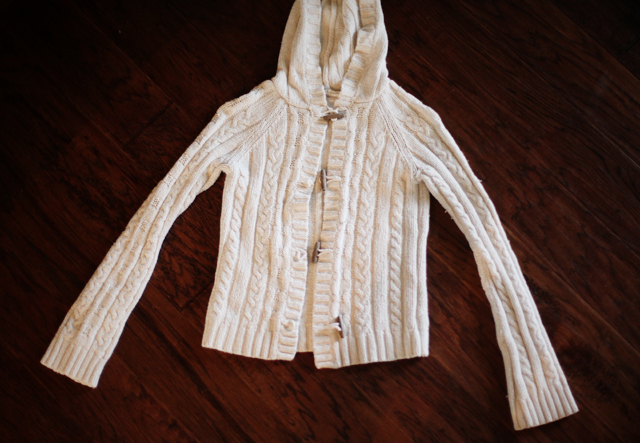 Yes. That's right. Chop Chop!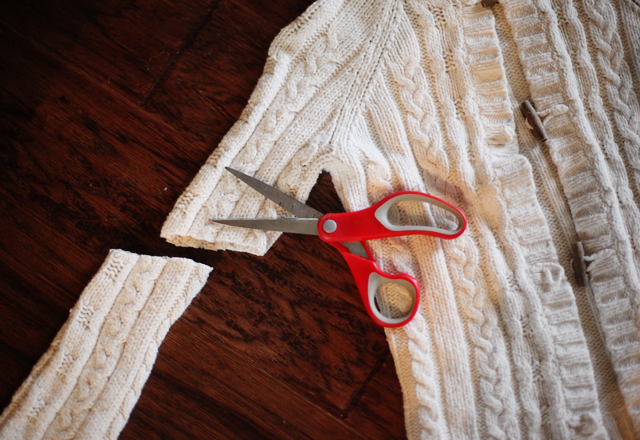 Okay. I hope I'm not going to get a dozen emails saying, "but you ruined my sweater!" Yes. Your sweater will no longer be wearable, but your legs will be warmer. So, that's a good start!
If you're interested in my boots, I purchased these a few years ago, but you can find a similar pair here on Amazon! They are basically the same shoe, just without the red zipper!