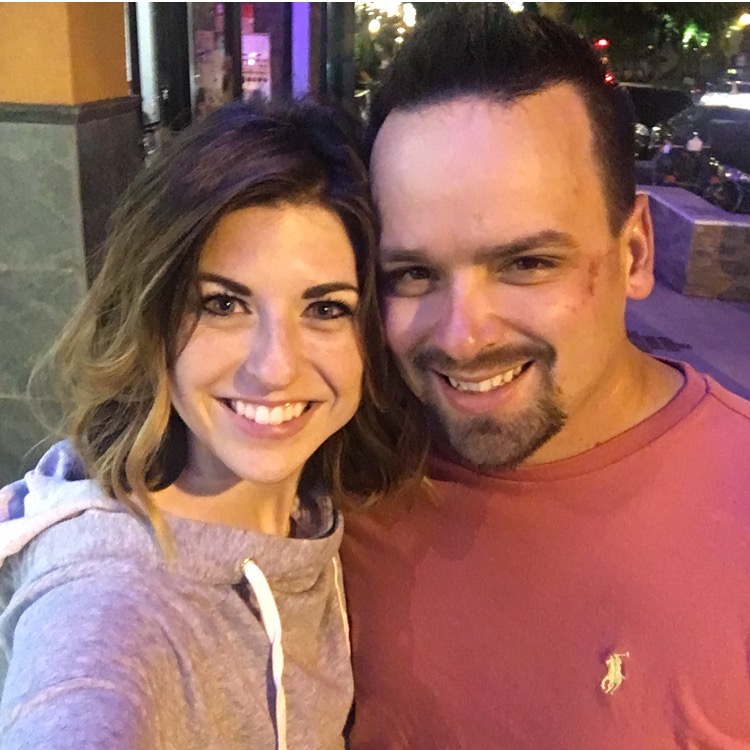 I sat on the floor of my bedroom closet. "Why doesn't he just get it!?" I cried to myself. We were fighting about something so simple, but my heart was overwhelmed by the list I had been keeping for nine years. Everything I wanted him to do differently, every attitude of his I wished that I could change, every perspective that I felt he needed to shift… I was certain that if I could just get him to understand why he needed to make these adjustments, he would… and everything would be better. The funny thing is, he felt the same way about me.
I had tried explaining my heart. I had remained calm and conversed. I had become frustrated and yelled.  I had used every avenue I could think of to convince him why he needed to change, but nothing worked.
But something happened a year ago after a conversation with my dad. I've talked about that conversation before, but what I realized… what I took away from that conversation were these two things.
I can't change my husband.
Attempting to change my husband in order to see a shift in my marriage is the wrong approach.
The truth is, I am only able to control my own attitudes and behaviors. That's it. I'm only responsible for me. I can't change my husband. Never. Not able to do it. Will not happen. But if I become so caught up in what I want to change about him, then I will miss what I can control – myself.
So if trying to change our husbands is the wrong approach, then what is the correct approach to experiencing a better marriage? Here's my secret. If we want to see a shift in our marriages, then we need to break the cycle of who is loving who first.
We naturally love in response to feeling loved. It's why love came so easy in the beginning of the relationship. No one was withholding anything. There wasn't any bitterness or any frustration or any "I don't feel loved so I'm not going to show love today moments. Love flowed freely.
But when space comes in and disagreements arise and life just sort of happens, we face moments where we might make the choice to stop loving so freely. If we don't feel loved, then we don't show love as easily. The other person in the relationship responds by withholding love also. And so we get caught in this cycle… a very unhealthy and very common cycle. This is especially true in parenthood, although it is true across most relationships.
But what would happen if someone decided to love first? What would happen in a relationship if we chose to love the other person even if they weren't showing us love? The moment that we choose to love in an unloving situation, we win. We all win. We choose "us" over whatever else there is. We choose "us" over feeling hurt or offended. We choose "us" over proving a point. We choose "us" over the bitterness. We simply choose "us."
But someone has to break the cycle. Someone has to love first.
1 John 4:19 says, "We love because He first loved us." As Christians, we understand that we can love other people not because they are showing us love, but because God is. We can love others (our spouses included) because we aren't responding to their love. We are responding to God's. But we forget this powerful truth.
I wanted to see a change in my husband. I wanted him to appreciate me more and help around the house more and show me love in the way I wanted to be loved more, but something incredible happened the day I decided to love my husband and break the cycle of frustration for both of us. God began to soften the ground of my marriage. He completely shifted my perspective. And I saw how much simply loving my husband well and on purpose could transform our entire home. The reality is?
We can't change them. But we can change our marriages by changing us… even if we are certain they are the ones who need the work. Because the truth is, we all need a little bit of help when it comes to this.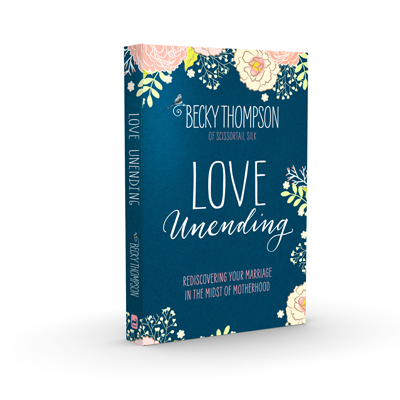 This is my book Love Unending that releases in January with 21 days to help you love first and break the cycle. But I don't want you to have to wait until January to experience this shift in your home. You can get the first five days for instant download by preordering and claiming your preorder gift here.
If you commit to the first five days… you will absolutely see a change. It might not look like a change in him… it might just look like a change in your heart and home. The stories of women who have taken this challenge already are powerful. I would LOVE for you to join us.