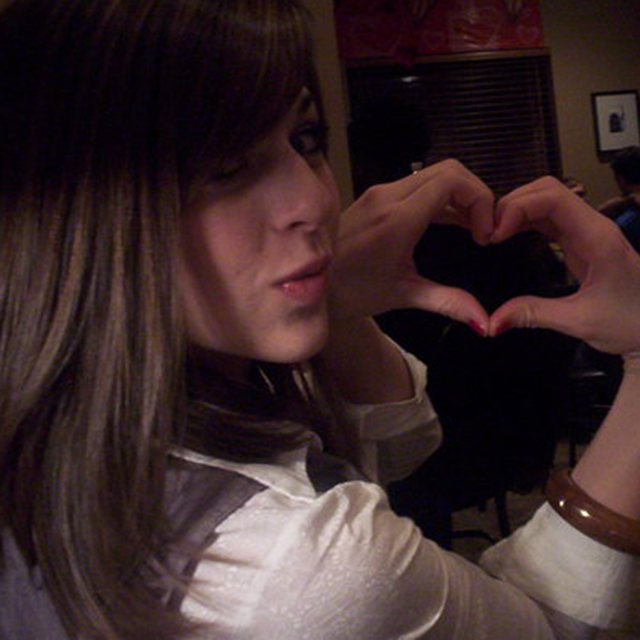 *This photo was taken ten years ago… so…. I feel like that clarifies things.
Lean close, friend. I have a feeling that I know what's happening at your house right now… and it's only because it's happening at mine.
We are five days away from Valentine's Day, and my guess is you have spent more time thinking about what your kids are going to take as gifts/treats for their class parties than you have spent securing a sitter or thinking about your own romantic gesture for your husband.
Am I right? If not, this is where we stop and slow clap for you.
*Clap….. Clap…. Clap…*
You thought I was just saying that? Nope. We don't miss a good slow clap around here.
Truth is, for many of us, Valentine's Day just doesn't look like it did when we first fell in love… because most days don't look like they did when we first fell in love. SO MUCH HAS CHANGED!
My husband and I have pictures saved on our computer from our first Valentine's together. We had a picnic… at sunset… in a garden… with chocolate covered strawberries. I mean, come on.
Picnic.
Sunset.
Garden.
Chocolate & Strawberries.
Even if I didn't have the whole setup, each one of those things on their own would feel special today. You've got memories like that. Maybe not picnics, but they're something sweet. You probably didn't see Valentine's Day looking like this back then, did you? Yeah. Me either.
Now, romance looks like my husband offering to put my kids to bed so I can be alone for five minutes.
Wait. What? Wasn't it five more minutes together in the beginning that conveyed intimacy? SO MUCH HAS CHANGED! (I said that already, didn't I?)
Look, here's the plan. If I hadn't written this book about how to fall back in love in the middle of motherhood, I could write here online a step by step strategy to feeling and acting like you did when you first fell in love with your husband. A strategy that actually works. I know because I lived it… and now thousands and thousands have too.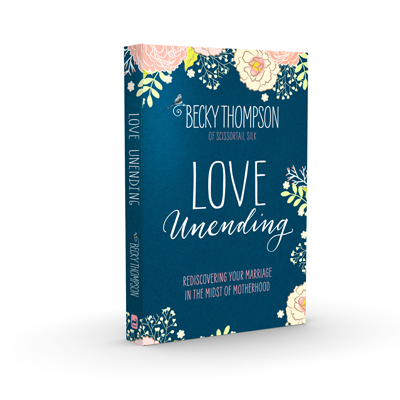 But back to why I can't post your strategy. I put it all in a book, and the publishing house probably wouldn't love it if I posted it online. Actually, it would be called copyright infringement, and I would be in massive trouble.
So… here's the thing…  I want you to have this information. YOU NEED THIS INFORMATION BECAUSE SO MUCH HAS CHANGED! You need it because of the investment and impact it will make in your marriage. (And when I say investment, don't hear expensive. This book is less than $9 at many online sites. And that is a pretty stinkin' cheap Valentine's gift.)
Look. This Valentine's Day has the potential to be the most romantic in years… YEARS… and not because your husband is going to send you away for a massage or time to yourself. This Valentine's Day is going to be the best one since you had kids, because you're going to do one simple challenge a day beginning today, laying the groundwork for romance on the 14th.
Because, sister, you have no idea how much these simple things add up to serious change.
So, how do you order online and get the book now so you can go through it before Valentine's Day and lay the groundwork for whatever romance I'm talking about over here?
Funny you should ask.
When you order at any retail site like Amazon, ChristianBooks.com, or Barnes & Noble and then you fill out the form here, you get the first five chapters for immediate download. YAY!!
So you're covered. No more worrying about what you're Valentine's plans are… no more feeling guilty because you haven't bought a card yet (This isn't about overachievers right now)… and no more looking around going, "It's just another day. Why celebrate?"
This year, you get your romance back. This year, you remember what it was like in the beginning. This year you start something that won't deflate like a balloon, or melt like a chocolate, or get tucked into a file/pile like a card. You rediscover your marriage in the midst of motherhood… and you fall back in love with the guy you've already chosen for life.
Okay, go grab your copy, then click here to claim your chapters…  Ready?