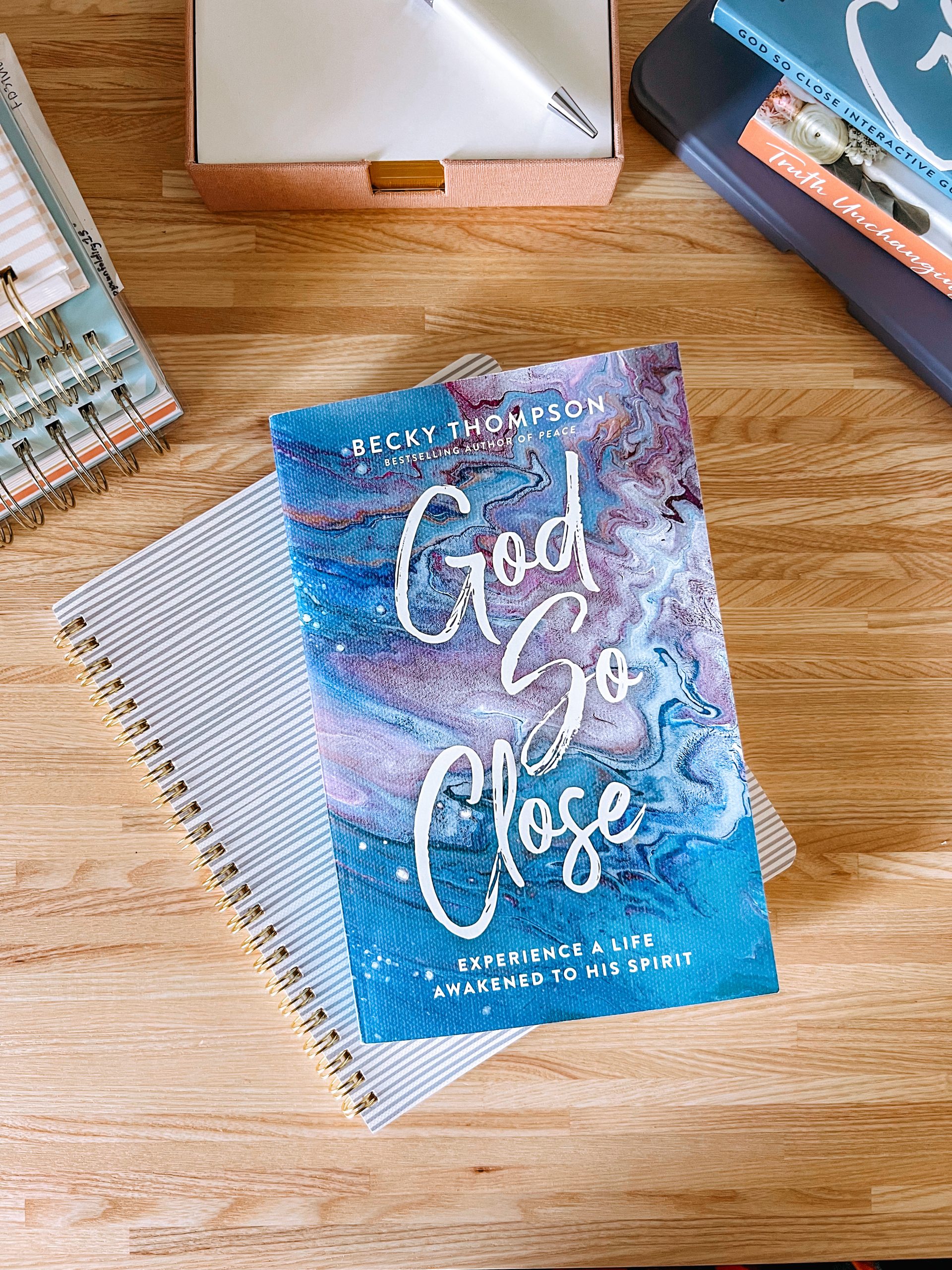 God is inviting His daughters to come discover His heart in a deeper way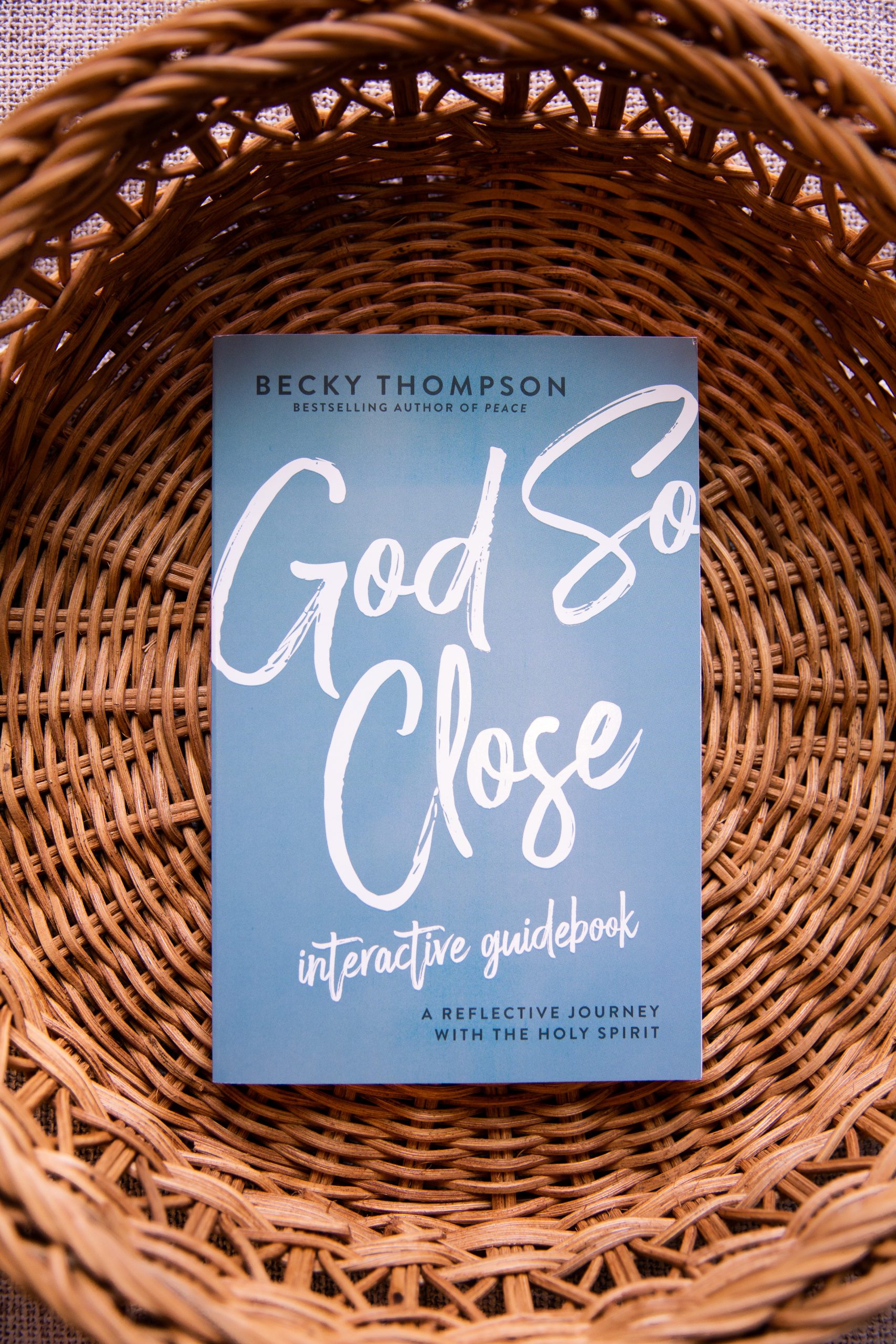 Walk with me through God So Close using my interactive guidebook
With fourteen sections, one to accompany every chapter of God So Close, you'll find moments to pause and ponder what you've read as well as pray and press into what God is saying.
In God So Close you'll discover:
How God made a way for us to be together always
How to recognize God's presence with you right now
How to recognize God's voice when He speaks
How to discern when God is leading you
Order a copy from your favorite retailer

I have a feeling we are going to be great friends.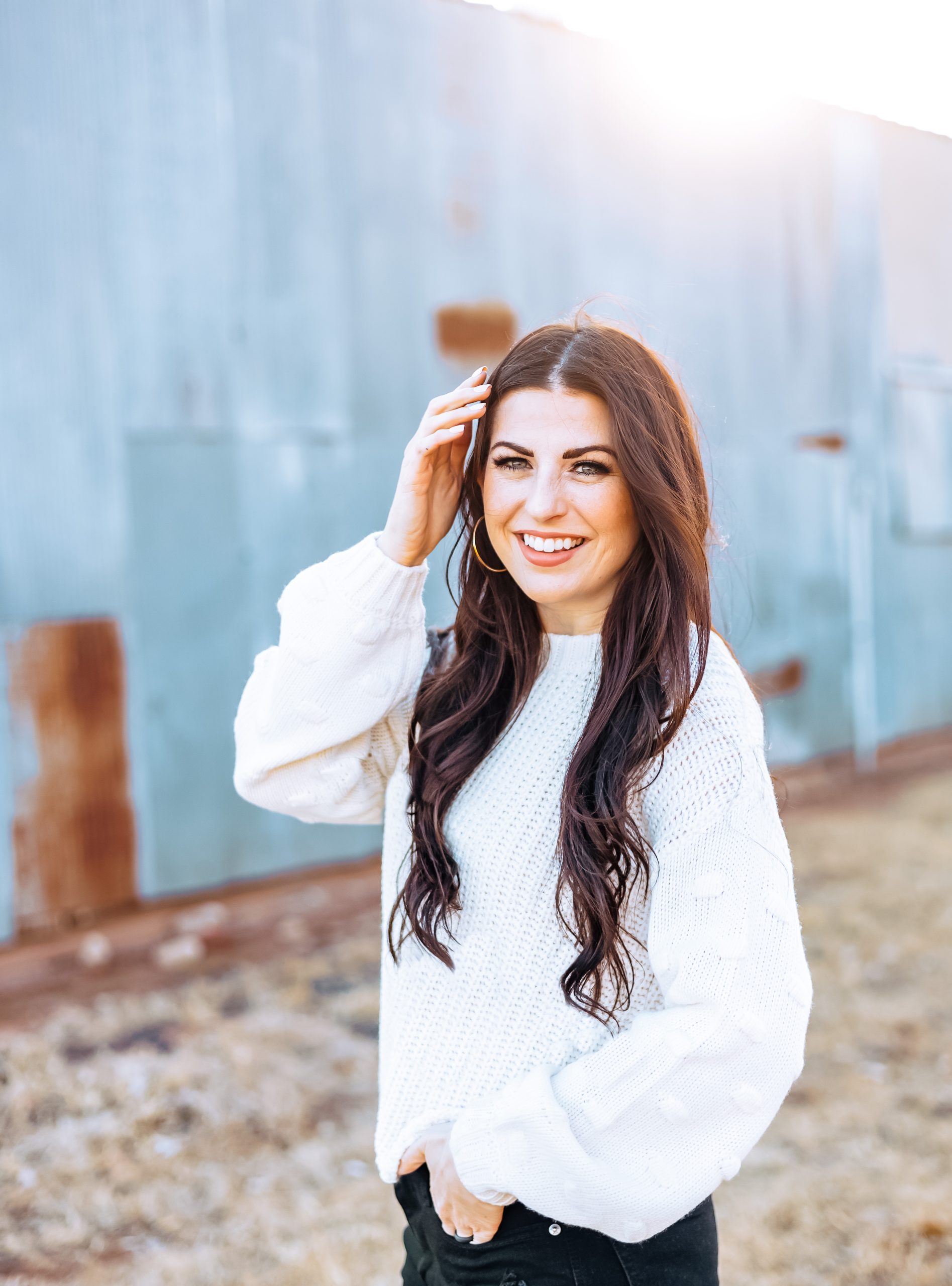 I'm Becky Thompson, and I create resources which offer hope and healing as you strengthen your journey with the Lord and find the encouragement you need along the way.
Hope Unfolding
Love Unending
Truth Unchanging
My Real Story
Midnight Mom Devotional (which I co-wrote with my own momma, Susan Pitts)
Peace
Midnight Dad Devotional (which I co-wrote with my dad, Mark Pitts)
God So Close
My books have been USA Today, Publishers Weekly, and ECPA bestsellers. They've been on store shelves in Target, Walmart, Barnes and Noble, and even Cracker Barrel. Most importantly, they are connecting women to hope and healing Jesus offers.
I began writing online in 2013 when I created a small fashion blog which grew dramatically in just one year. After one of my articles went viral, I found myself with a large following and opportunities I hadn't imagined.
In 2016 I founded the Midnight Mom Devotional Community on Facebook which I run with my momma. With nearly two million moms joining together in nightly prayer, we are one of the largest nightly prayer movements in America. We invite you come join us!
In 2018 I lauched a podcast called the Revived Motherhood Podcast, which became one of the top Christian podcasts in America just weeks after it debuted. I'd love to create additional seasons.
In my day to day life, you'll find me living in a tiny town in NW Oklahoma, spending my time as a wife to my husband, Jared, and a momma to our three kids.
I'm so glad that you have found your way to this website. For more information or for booking inquiries, please use the contact page.
So much love!