Join one million moms
In nightly prayer
Tonight, momma, we are
praying for you
Did you know that every night over one million women pray for moms just like you? If you have ever felt tired, uncertain, discouraged, overwhelmed, anxious or exhausted, we have prayed for you. If you are a new mom, a grandmom, a single mom, or a mom of a determined son or fiery daughter, we have prayed for you. We invite you to join us.
meet the Mother-daughter
team leading
one Million moms
We are Becky Thompson & Susan Pitts, a mother-daughter duo who have been praying for mommas just like you over on Facebook for the last few years. Our global ministry offers nightly prayer posts, devotions, books and courses. Our mission is to bring women closer to God and closer to each other in prayer.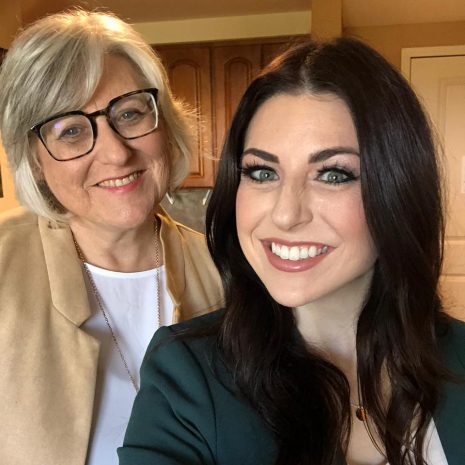 IN THE BOOK, YOU'LL FIND PRAYERS LIKE THESE
Tonight we pray for the momma who tried her hardest and did her best. Lord, sometimes she wonders if anyone will remember how much of herself she gave. Sometimes it seems no one fully sees just how much she sacrifices and pours out for those around her. Lord, You see it all. You see every tear, every effort, every choice she made that she believed was the very best at the time. You know she tried her hardest. Clear this momma's heart of any guilt, and give her confidence in who You are within her. Help her hear Your proud cheers. You are such a kind Father, and we love You. We ask in Jesus's name, Amen.
Tonight we pray for the momma who feels far from shore. The lights on land reveal an impossible distance to cross. She feels as if she's drifting, floating further and further away from solid ground. Lord, tonight we ask that You'd be the anchor of hope in this momma's life. Be the one who reaches out and pulls her to dry land. Be the light that guides her heart through every stormy night. Help her see where You are right now in this moment. We ask in Jesus's name. Amen.
Tonight we pray for the momma who is lonely. Lord, she didn't choose to be lonely, but some seasons of motherhood, such as the newborn stage, just are sometimes. Tonight, Lord, we pray for this momma who desperately needs friends and family to rescue her out of this isolation. We ask that You would surround her with a community of people who understand this season and will walk with her through it as comforting guides. We believe You will send these people. We ask in Jesus's name. Amen
RECEIVE ACCESS TO OUR BOOK CLUB WHEN YOU BUY THE BOOK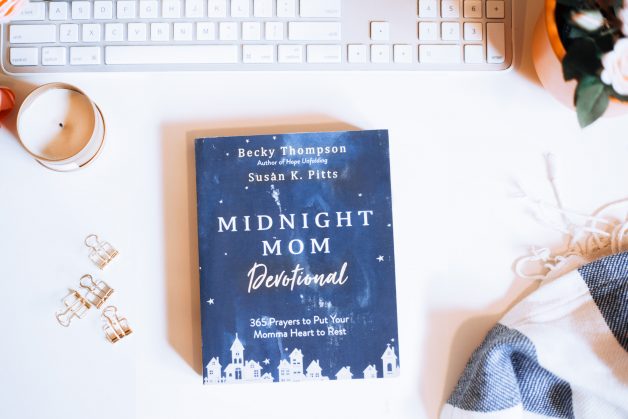 Get IN Touch
jared@beckythompson.com
All content is copyright 2020, Becky Thompson - Thompson Family Ministries, Inc. All rights reserved. Do not reproduce without written permission.