Momma, you're not alone on this journey out of the forest of fear
Discover what over 10,000 other anxious mommas have learned. Hope and healing is available for our anxious hearts.
Desperately needs a break from her racing thoughts.
Just wants to stop playing out every possible problem.
Is worn-weary from the journey toward peace.
Needs a community of women who don't think she's crazy.
Is ready to find hope and healing.
How much could your life change in just six weeks? Come find out.
When does the next study start?
The study will begin Tuesday September 5th with a LIVE kickoff event in a private Facebook group where the study is hosted. 
Can't make the live event? All live sessions are saved to watch anytime during the six weeks.
How much do we read each week?
The study reads through two chapters a week.
Is the study flexible?
Yes! I know you're busy. You're a mom!
On M, W, T, F a discussion prompt is posted in the group and women engage as often as they'd like in the comments.
On Tuesday evenings at 7:30 pm CT, I host a live video teaching about the two chapters read that week. These videos remain in the group so they can be watched anytime during the six weeks.
What if I fall behind?
You can watch any of the live videos or interact with the discussion prompts anytime during the six weeks.

STEP 1
Purchase a copy of the book.
Sign up for a free trial of audible while you wait for your paper copy to come!

STEP 2
Purchase a ticket to join the study.
*All ticket sales are final

STEP 3
Join the private Facebook group.
You'll need your ticket code to access the group
I've done this study and am doing it again. It was life changing for me and gave me peace that I have not had as a mom in a really long time. Highly recommend!!!
Cindy W.
I could not put this book down. It was like a conversation with a friend who really helped me see myself the way God does. He is a healer and I have found healing.
– Charissa R.
This study has been such a blessing. Becky has such a Godly heart and you can feel it in this book. I'm glad I made it in time to sign up this time. I kept missing it the last couple of times. All of the ladies here are a great support system!
This study has been such a blessing to me, and I've loved how it not only applies to motherhood, but many other areas of life!
This book is going to change so many lives. It has already changed my life in a significant way. I am so glad I found it when I did. It was just what God wanted me to read.
– Colleen S.
what to do when your mind plays out the worst-case scenario
how jesus helps us on our journey toward peace
how modern motherhood affects mental health and what we can do about it
how jesus heals using multiple methods
why we need each other on the journey to hope and healing
how to recapture your racing imagination
and so much more

I have a feeling we are going to be great friends.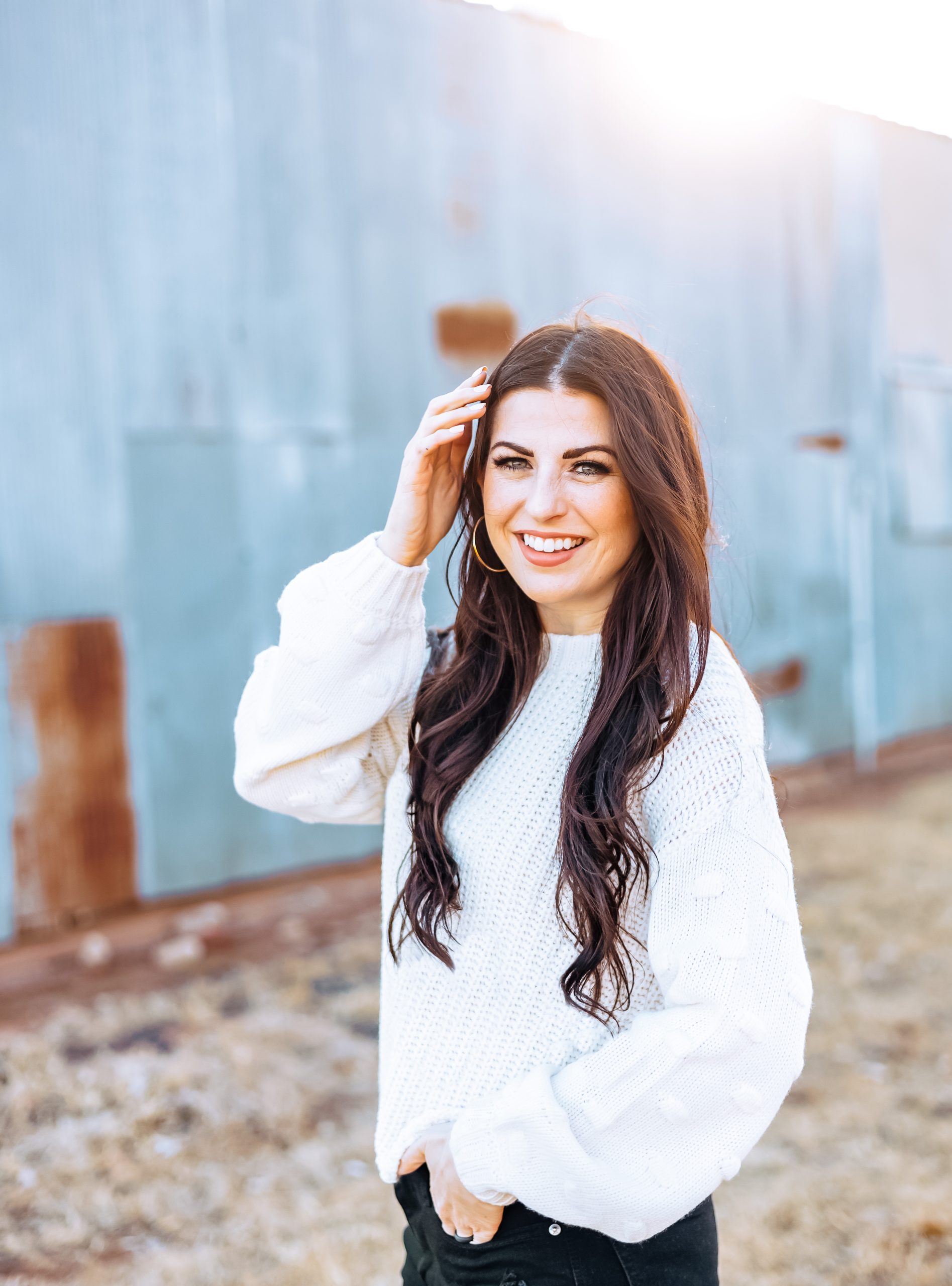 I'm Becky Thompson, and I create resources which offer hope and healing as they connect you to the Father's heart.
Hope Unfolding
Love Unending
Truth Unchanging
My Real Story
Midnight Mom Devotional (which I co-wrote with my own momma, Susan Pitts)
Peace
Midnight Dad Devotional (which I co-wrote with my dad, Mark Pitts)
God So Close
My books have been USA Today, Publishers Weekly, and ECPA bestsellers. They've been on store shelves in Target, Walmart, Barnes and Noble, and even Cracker Barrel. Most importantly, they are connecting women to the hope and healing Jesus offers.
I began writing online in 2013 when I created a small fashion blog which grew dramatically in just one year. After one of my articles went viral, I found myself with a large following and opportunities I hadn't imagined.
In 2016 I founded the Midnight Mom Devotional Community on Facebook which I run with my momma. With one million moms joining together in nightly prayer, we are one of the largest nightly prayer movements in America. We invite you come join us!
I host the Revived Motherhood Podcast, which became one of the top Christian podcasts in America just weeks after it debuted. Season two releases soon!
In my day to day life, you'll find me living in a tiny town in NW Oklahoma, spending my time as a wife to my husband, Jared, and a momma to our three kids.
I'm so glad that you have found your way to this website. For more information or for booking inquiries, please use the contact page.
So much love!

All content is copyright 2013-2023, Becky Thompson - Thompson Family Ministries LLC. All rights reserved. Do not reproduce without written permission.
As an Amazon Associate I earn from qualifying purchases.