Find Hope and Healing
for Your Anxious Heart
We are often told, "If you prayed more, had more faith, and trusted Jesus, you'd have more peace." But what does it mean when a momma does all of those things and continues to worry? Let's take this journey toward peace together.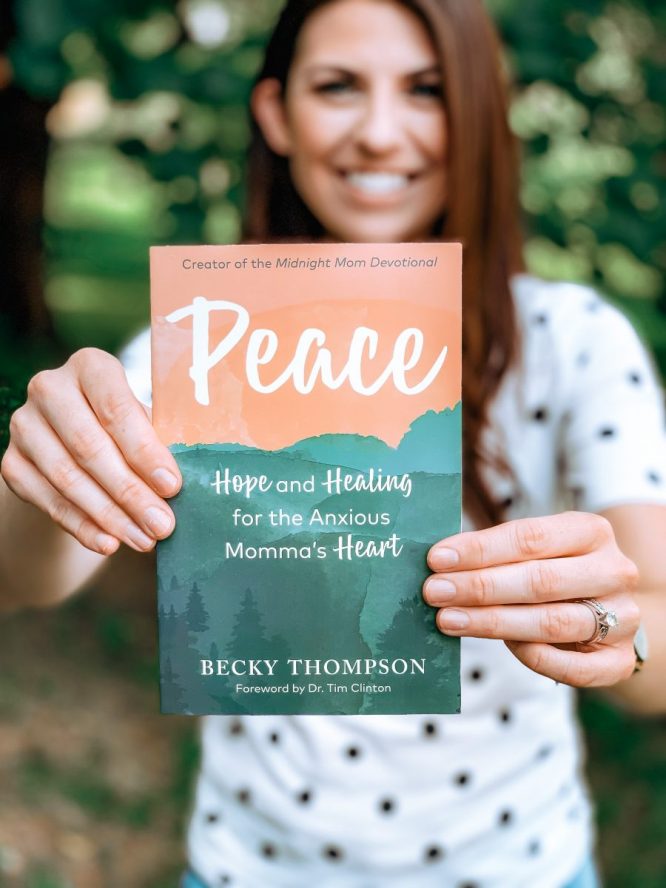 What will I find in this book?
in peace you'll learn…
What the fear says about your faith
How Jesus heals using multiple methods
How modern motherhood affects our mental health
Why we need each other to find hope and healing
How to recapture the power of your imagination
And so much more…
Looking for Study Information?
Becky is currently hosting a six-week study of PEACE. Admission to this study has closed, but if you have a question, check the FAQs below. If you don't find your answer, you can reach out to Jared Thompson.
Jared@BeckyThompson.com
*All ticket sales are final
Group doors open 3/1
Is it too late to join?
Study doors closed at 12:00 am CT on 3/2. Stay tuned for the next study which will be offered in early summer!
I purchased my ticket, now what?
I can't find the facebook group.
Here is a link to the Facebook group where the study is held. If you cannot open Facebook using this link, open your Facebook app and search for Peace – A Six Week Study.
Why wasn't I approved to the study group?
If you weren't approved, it means either we didn't have a receipt for a ticket purchased with the email address you entered. Or you didn't provide us with an email address when prompted.
Please come submit correct information to begin the study!
I bought a ticket for a friend. How can she join?
We're so glad your friend is joining us! Give her the email address you used to purchase her ticket and make sure she submits it when she requests to join the Facebook group.
Order from your favorite retailer
Listen to what women are saying about PEACE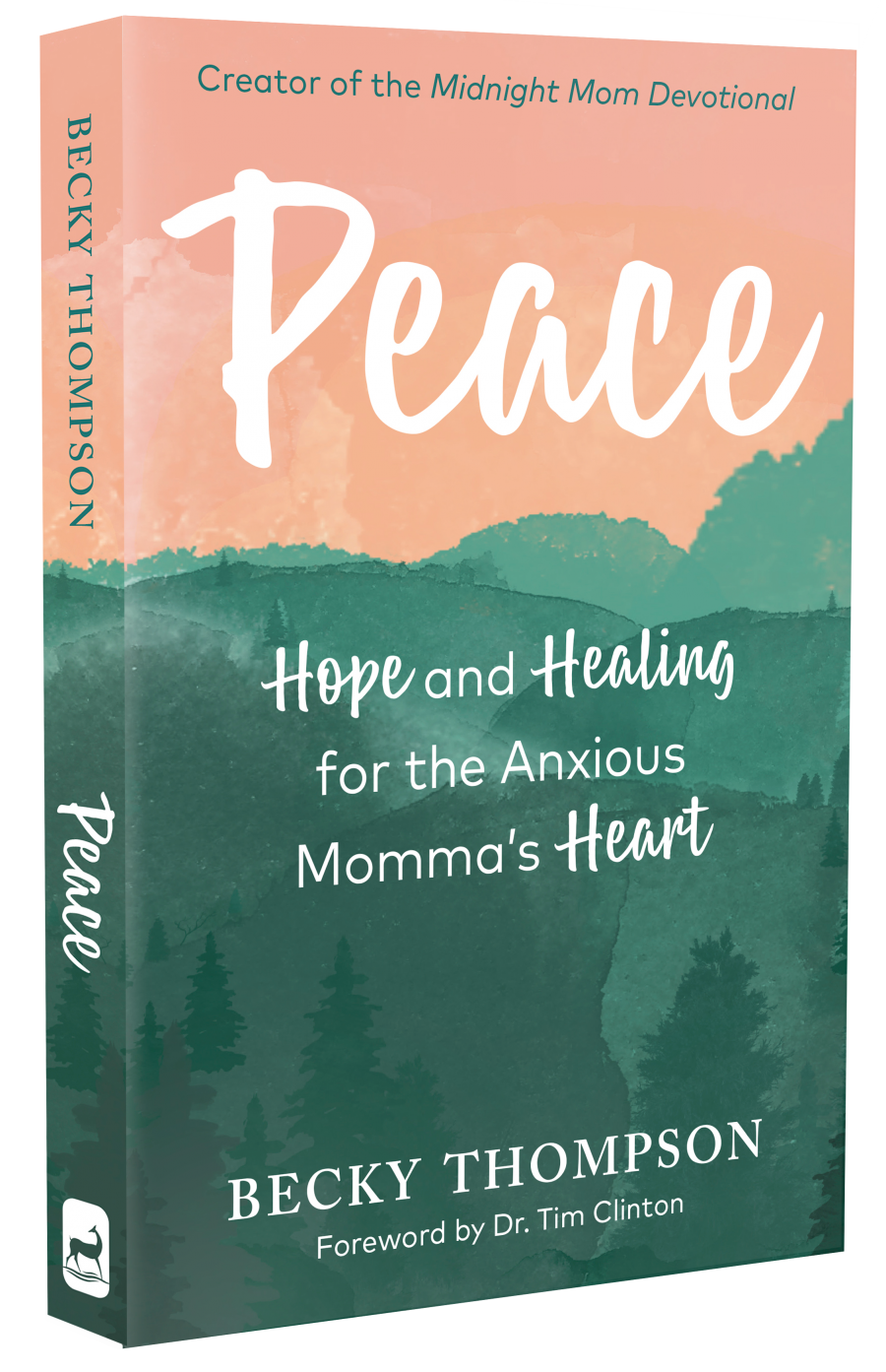 I love that Becky uses solid Biblical truths throughout the book. It's a book that points continuously back to Jesus who is Peace. It's full of reminders that we can't have peace, true peace, without Him. This book is a must for any Christian woman who lives with anxiety, and a really useful tool for anyone who knows someone in their life who struggles in this way.
Elizabeth C.
When I got this book in my hands, I read every page without stopping. I soaked up each word and felt my body relax, just knowing that I wasn't alone in my anxiety journey.
Courtney B.
 I've struggled with anxiety since I was a young girl. This book has brought breakthrough to my life. It's that good. I believe God has greatly anointed Becky to speak this message and I believe it will be a blessing and help many many women.
Monica G.
This book is a game-changer for women – not just mothers – who live with anxiety and for anyone who loves someone who experiences anxiety. These are the conversations we need to be having as a Church with respect to mental health. Do your heart and mind a favor and order this book.
Lori
I have a feeling we are going to be very good friends.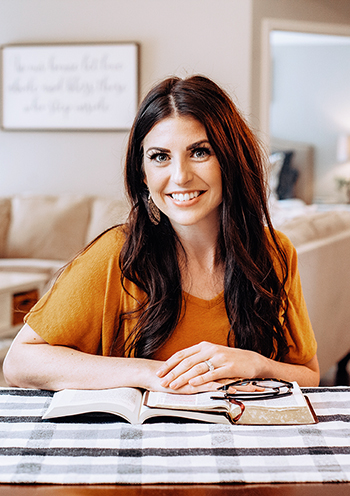 I'm Becky Thompson. Since 2016, I have written and released six books with Penguin Random House, Hope Unfolding, Love Unending, Truth Unchanging, My Real Story, Midnight Mom Devotional (which I co-wrote with my own momma, Susan Pitts), and Peace. They've been USA Today, Publishers Weekly, and ECPA bestsellers. They've been on store shelves in Target, Walmart, Barnes and Noble, and even Cracker Barrel. Most importantly, they are connecting women to what Jesus says is true.
I began writing online in 2013 when I created a small fashion blog which grew dramatically in just one year. After one of my articles went viral, I found myself with a large following and opportunities I hadn't imagined.
I'm the founder of the Midnight Mom Devotional Community on Facebook which I run with my momma. With one million moms joining together in nightly prayer, we are one of the largest nightly prayer movements in America. We invite you come join us!
I host the Revived Motherhood Podcast, which became one of the top Christian podcasts in America just weeks after it debuted. Season two releases soon!
In my day to day life, you'll find me living just outside of Nashville, spending my time as a wife to my husband, Jared, and a momma to our three kids.
I'm so glad that you have found your way to this website. For more information or for booking inquiries, please use the contact page.
So much love!

All content is copyright 2013-2021, Becky Thompson - Thompson Family Ministries, Inc. All rights reserved. Do not reproduce without written permission.