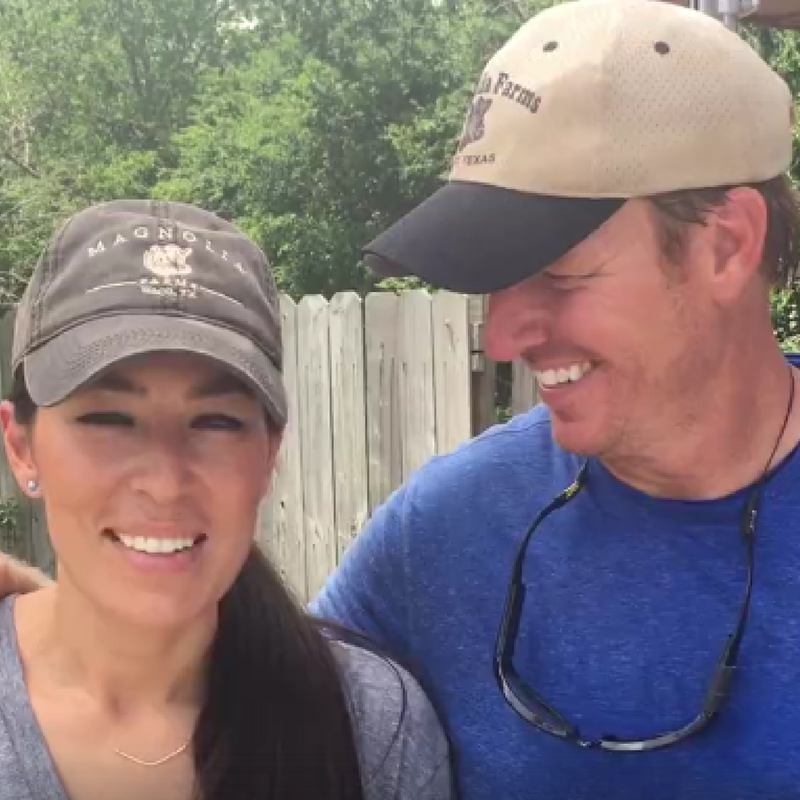 I thought it was a joke at first. Wait, is someone really upset that a Christian couple who attends a Christian church has a pastor that preaches a widely accepted message found in the Christian Bible?
What's the story here? I'm confused. But it wasn't a joke, and it's still not. It began last Tuesday, but the implications of the entire situation will affect Christians everywhere. If you're unfamiliar with the controversy surrounding popular TV stars and home renovators, Chip and Joanna Gaines, let me catch you up quickly.
Last Tuesday, the website, Buzzfeed, posted an article titled, "Chip And Joanna Gaines' Church Is Firmly Against Same-Sex Marriage." The article states,
Their church, Antioch Community Church, is a nondenominational, evangelical, mission-based megachurch. And their pastor, Jimmy Seibert, who described the Gaineses as "dear friends" in a recent video, takes a hard line against same-sex marriage and promotes converting LGBT people into being straight.
The article goes on to question whether or not the Gaines are also against same-sex marriage as well. It further questions whether or not they would allow a same-sex couple on their popular TV show.
The story doesn't end there. Online news outlets demanded that the Gaines issue a statement regarding their beliefs, and when statements were not issued, more accusations were made regarding their suspicious silence.
Today, HGTV issued a statement and Chip and Joanna's Pastor, Jimmy Seibert, has now issued a statement as well. If Chip and Joanna choose to comment on this eventually, I will update this post. But as I write, no statement has yet to be officially released by them.
While there are tremendous issues surrounding this entire situation, we must address how this article, turned National news story, impacts Christians everywhere.
It isn't a secret that Chip and Joanna Gaines are Christians, and it isn't a surprise that the majority of Christians still hold to the long kept belief that homosexuality is against God's original design for marriage. So what is the problem? What was the purpose of the article? What did the author intend with the release of the post on the same day as the season premier of the Gaines' TV show? I cannot answer those questions, but they do cause me to ask a few more.
Is it a problem that Chip and Joanna are Christians? The answer is hopefully, no. They can still be on TV, and they can still have their own personal views, and they can still attend a Christian church of their choice. The problem seems to be that the church they attend preaches a message that many disagree with.
It seems that the media won't question Chip and Joanna Gaines' faith so long as their faith doesn't disagree with what the media likes.
Homosexuality has created clear dividing lines in the Christian community this year. From Brandon and Jen Hatmaker's controversial statements on homosexual marriage, to well-known Christian author, Glennon Doyle Melton's, announcement that she is dating US Women's Soccer player, Abby Wambach, the popular Christian view on homosexuality isn't as clear as it once was.
But we have to look at this outside of the homosexual discussion.
We have to look at the heart of this issue. The culture is clearly changing, but what happens to the churches that do not change with it? What happens to the churches and pastors who refuse to change the Message that they have been sharing for thousands of years?
Tuesday's article on Buzzfeed gives us a clear answer.
Those churches and the people inside will be forced to publically account for their beliefs.
This isn't just about Chip and Joanna's views of homosexuality. This is just a taste of what it could mean to be a conservative Christian… or a Christian of any kind… in the years to come.
I don't know where you stand on the issue of same-sex marriage. I'm not asking you to tell me or to defend either side. I'm simply asking you to realize that when it comes to being a Christian, they'll let us, so long as we don't disagree with them. Today, homosexuality… tomorrow…?
I think those who fall on all sides of this would agree. Being a Christian is much harder than it used to be. But maybe it wasn't ever supposed to be easy in the first place.
What do you think?
To read more of my thoughts about the LGBT community, you can read them HERE or HERE.