When All of Those Moms Were Right… Mostly
Thursday, April 26th, 2018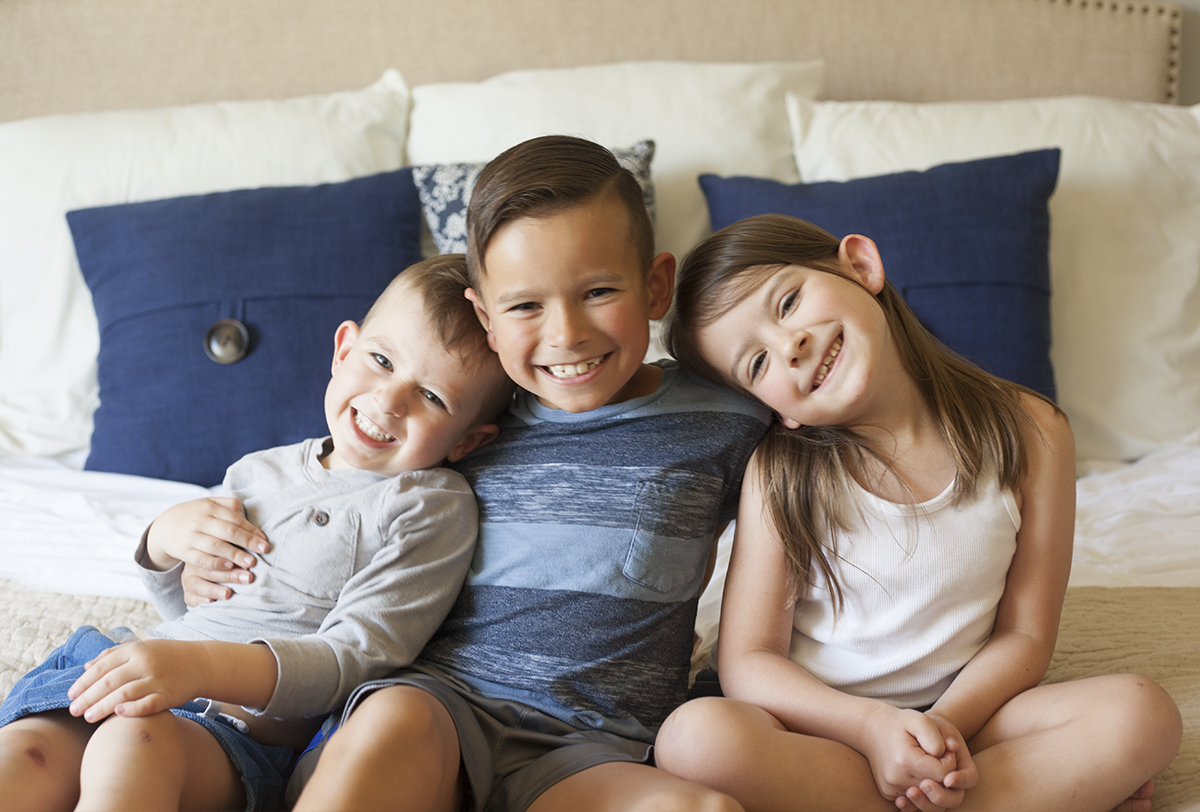 Jax, my three-year-old took a nap the other day – something he hasn't done consistently in over a year.
Consequently, he was up late. At about 10:00 pm, after books and stories and sitting with him, he said, "Momma? Remember when you used to hold me? Remember when you used to get my pillow and blankey and hold me and we'd rock?"
A memory. The days when I would rock him already seemed like a memory to my little guy.
I thought about his brother, now eight, in the top bunk above us. When was the last time I had rocked him? Held him in my lap? Wasn't my oldest just this little?
They were all right, you know.
All those moms that said it would go fast… the ones I hated when I had three crying children in the grocery store and they were looking at my life through some happy lens unavailable to me at the time… As much as I wish they weren't… they were all right.
Did I even recognize the last time as it was happening? I didn't. I didn't know it would be the last time that my oldest son would climb into my lap and I would get to rock him to sleep. I didn't realize any of the last moments as they came and went.
But there in that dimly lit bedroom, I realized fully that there's a last time for everything, and I thought back to all of the other moments gone forever.
"Buddy, do you want to sit in Momma's lap?"
He smiled, grabbed his blanket and pillow and we rocked back and forth on his bed.
It used to seem like so much work – moments like these. Moments when I'd rather be sleeping or taking some much-needed time to myself. Moments when the mental load of everything I was carrying felt like so much work that I just wanted to a break more than I wanted to snuggle.
After all, in just a few hours they'd be up needing me again… there'd always be more of these moments… at least it felt that way.
If only someone had pointed out the ones I'd miss most camouflaged in the chaos of just putting one foot in front of the other… then I might have been able to grab onto them. I might have paid closer attention.
Because the advice to love it all seemed impossible. The advice to hold onto all of it seemed like one more thing that would make me feel like I had failed.
So, friend, if you're in the same place. If you just can't focus on what you'll miss because you're too busy wishing they were just a little older, hold onto these moments…
Hold that clean baby after his bath all lotioned-up and in his fresh jammies five minutes longer. Smell his sweet head. Kiss it softly. Put your cheek against his fuzzy hair.
In the morning, when your baby girl wakes up and calls you from her crib, I know you'll be exhausted, but remember what she looks like standing there… waiting for you.
Make note of what they look like running around the house in their diapers.
Commit to memory what their little arms feel like around your neck when they are 2, 3, 4… Hugs change at every age.
Take a mental snapshot of them running out of school at the end of the day because they're so excited to get back to you.
It would be a great tragedy if we didn't stop to remind ourselves that there is an expiration date on the joy tucked into the routine of today… but it would be an even greater tragedy to not look forward to joy of tomorrow because we are so busy missing what has passed.
Friend, there is still so much to look forward to… and while we might not be able to love all of it, we can ask the Lord to highlight the moments where someday we might wish we had held on a little longer. And then we can make the choice to love what we have right in the middle of it.
Tonight, I'm starting by rocking my three-year-old to sleep… just because I can a little bit longer.
So, we pray for each mom reading. The ones who wish they could go back and the ones who wish they could move forward. We ask the Lord to comfort each heart. And for those of us in it, we ask the Lord to highlight the moments where we will wish we had held on a little longer. In Jesus's name we pray. Amen.
Comments