For the Momma Struggling with Comparison
My kitchen is not one where you'll find much design inspiration. There isn't a trendy tile backsplash or gray and white quartz countertop. The appliances are likely original to the house. And I'm guessing the faucet is too.
This house is a rental, and while it doesn't look like the kitchens I love online, it's perfect for this season of our lives.
It's real. It's where I cook food. It's where we gather at dinner time. There is a stain around the sink that won't come off and burned on food in the middle of that white electric range. The mircrowave light comes on and off periodically and the dishwasher sounds like a jet engine.
It's okay. I'm tired of feeling like it's not okay or not enough.
No one made me feel that way but me… with all my scrolling and wishing that their kitchen was my kitchen…
or
their house
their body
their hair
their clothes
their marriage
their peace
their patience
their joy
their career
their talents… were mine too.
I tell myself (and God) I'm not jealous… I'm inspired. And I feel Him asking… are you really? Are you inspired and influenced… or are you jealous and discontent? 🥴
I'm pretty sure that's why He mentioned the whole don't covet thing.
The greatest threat to what we have isn't losing it, it's ignoring it, while wishing for something better.
Listen to me, sister. That sweet, beautiful, crazy, intensely ordinary life of yours is really special. Stains, burns, laminate countertops and all.
Tonight we pray for the momma who feels like everyone else has it all figured out. Lord, there are so many areas where she feels like she is just one step behind everyone else. Tonight, Lord, we ask You to remind this momma that most of the women she knows feel the exact same way. They are all just doing the best they can, hoping no one notices where they fall short. Each one of these mommas is so precious to You. Help them remember not to compare or measure themselves against anyone else's marks. Give them fresh confidence in who You have made them to be. We ask in Jesus's name, Amen.
Book Spotlight
PEACE: Hope and Healing for the Anxious Momma's Heart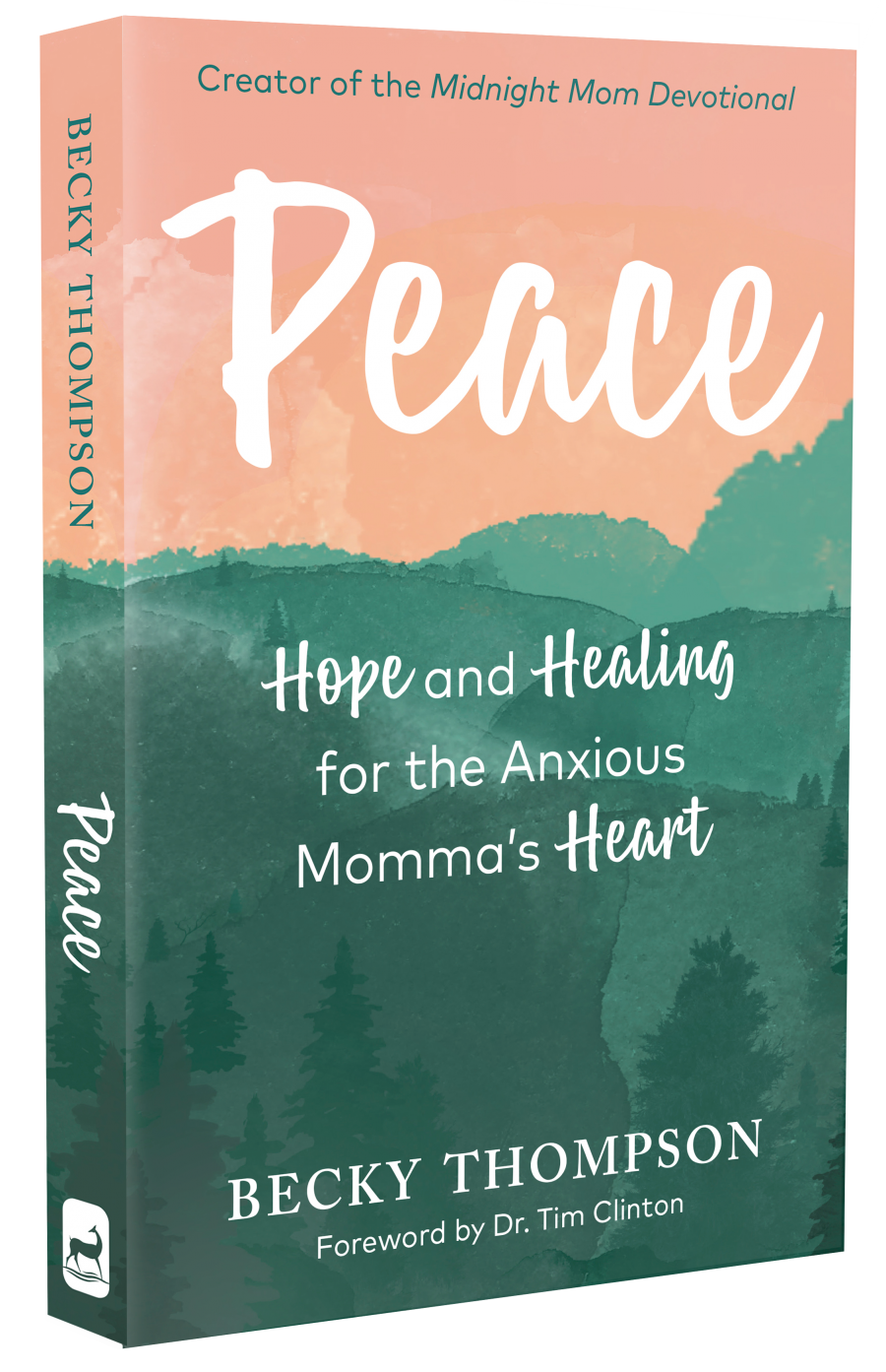 Hey, Momma? There isn't something broken with your faith because you can't shake the fear. As a Christian woman battling chronic anxiety, I know what you're facing, but I also know that there is hope and healing for your anxious heart.
Here you'll find hope and healing for all parts of your story.
The world is loud. Life can seem overwhelming. Good thing we have a God who never leaves us. Everything you'll read here will point to Him and will remind you… He's right there in the room.

Read the Latest Articles and Devotions
Come join over one million mommas.
Looking for a specific topic or article?